AIDANOBRIENFANSITE HITS 1,000,000 UNIQUE VISITORS

One of our early website logos
We have just reached the incredible milestone of 1 million unique visitors to the site since our launch in August 2010 this is something I'm incredibly proud of to be honest I am just totally blown away by it I honestly thought those numbers were impossible for a voluntary run racing website.
I First created the site in 2010 when Aidan's own website was discontinued. After a visit to Ballydoyle to meet the legendary Yeats the year before I became hugely passionate about the achievements of Aidan who by then had more then established himself as one of the worlds leading trainers. I also became passionate about the history of Ballydoyle the horses and of course the amazing people who look after the equine royalty who call Ballydoyle their home. I had always followed Aidan and Vincent before him most of my family come from Rosegreen so I guess it was in the blood Several of my extended family have worked in Ballydoyle even as far back as 50s my 2 great uncles were work riders and jockeys for Vincent.
When Aidan's website was closed down I felt that there was a space to fill a one stop place where like minded people could come to check out news on everything Aidan Ballydoyle & Galileo.
I had some experience in computers my first job was working for a software house but had no idea how to create and build a website in the early years it was trial and error alot more error if I'm being honest. It took a long time for the site to really take off and it was not until 2015 that we truly established ourselves a full review of the site in the Racing Post certainly helped also mentions on AtTheRaces drove traffic to the site and of late several mentions on the best racing podcast in the business (The Final Furlong Pod) has also helped us greatly.
The site now has a life of its own and we have grown with it over the years I have also been blessed that I have had some wonderful people who have helped me with the site over the years and i sincerely thank them. We have an awesome team right now The A Team as I call them (Anne Alston Lewis Wheatley Imelda Parker Chris Palmer Chris Price David Betts Sarah Shannon Sue Maguire Robert Funaro & Satie).
The site has opened so many doors for me in my life talking to trainers jockeys owners breeders in the racing world also several famous people who without the site I would have never had the opportunity to talk to but most of all I'm blessed to say I have made life long friends through the site I'm incredibly close to Sue & Red we are the 3 amigos.
Finally I'd like to thank you for your continued support over the years it's for people like you why we do what we do and now there are a million of you something I can barely believe. We will continue to grow the site we are always trying to add new content and only hope that you enjoy it.
Many thanks for your time & god bless.
Paul Rhodes (Founder & Creator for AOBFS) P.S

P.S. Please scroll down to the bottom
of the page if you would like to see
some memories from the 2010
Season starting from the date when
the site was born (August 24th).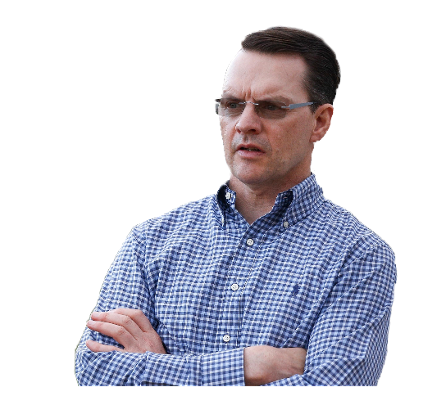 Here are just Some of the places our visitors come from.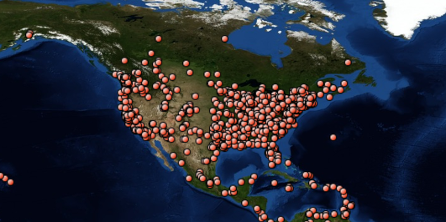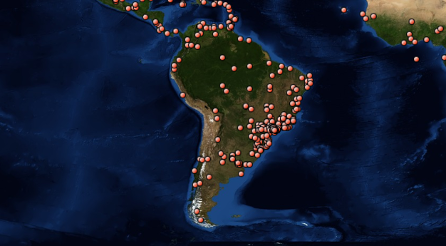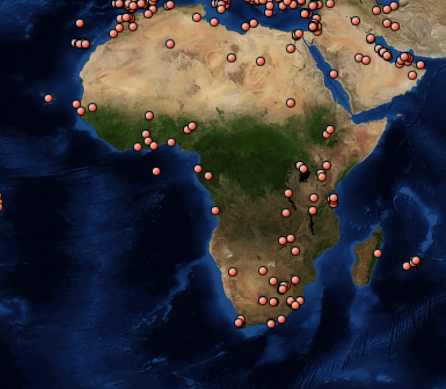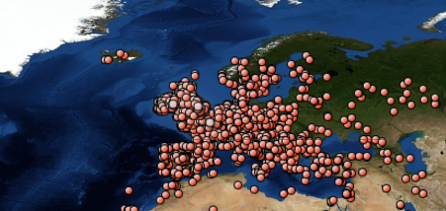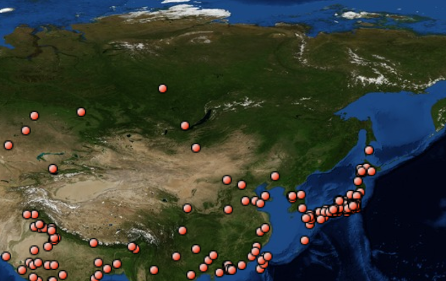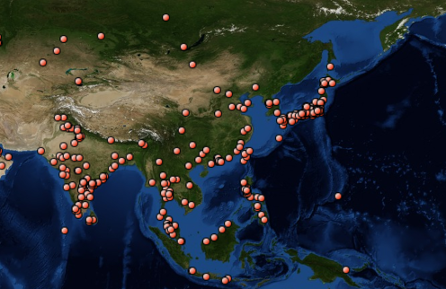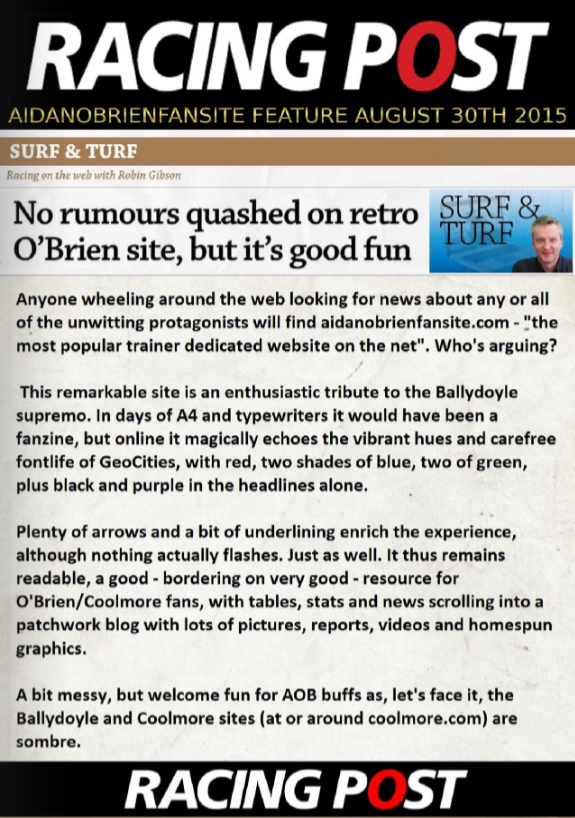 Memories from the backend of the 2010 season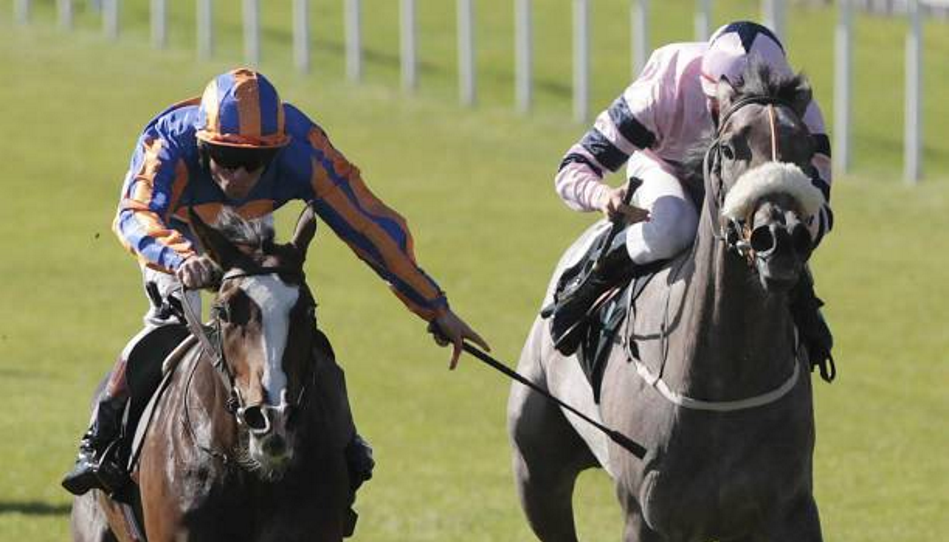 Misty For Me Becomes the Websites first Group 1 Winner after taking the Moyglare Stud Stakes.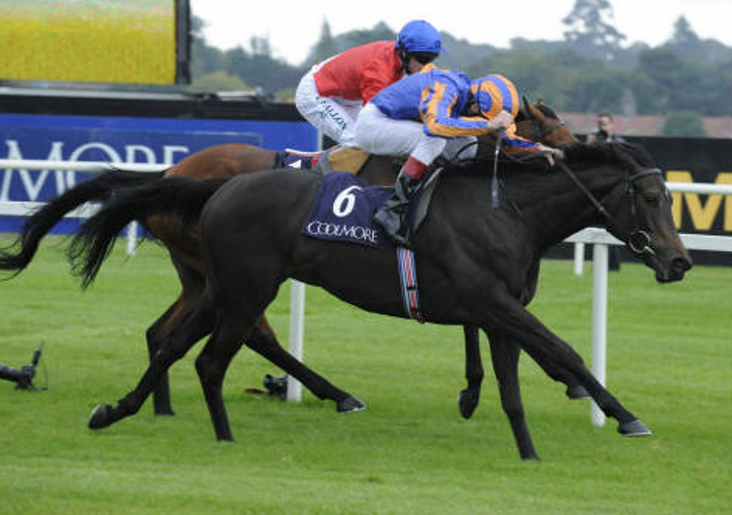 Lillie Langtry is victorious in the Matron Stakes.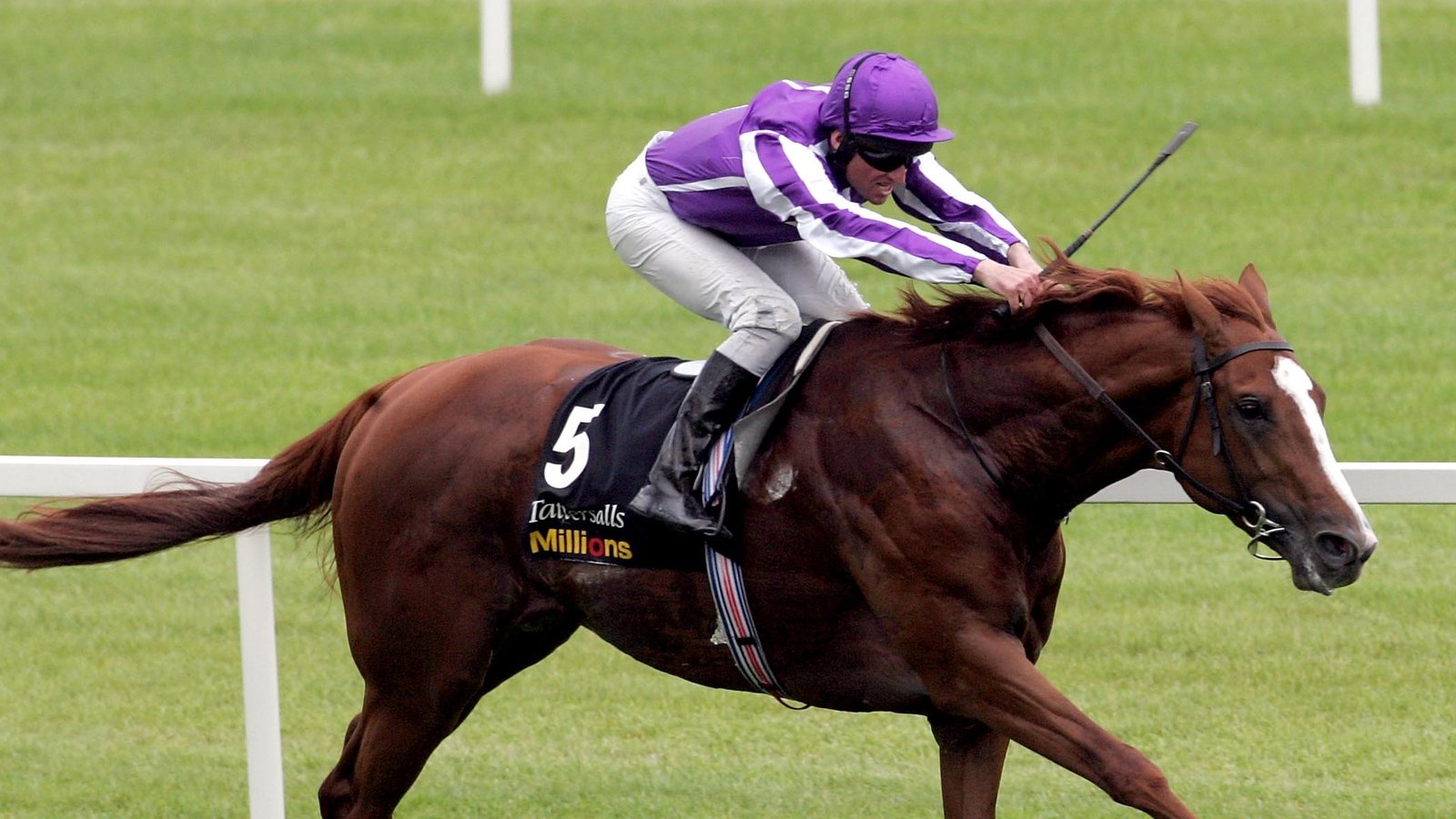 Cape Blanco Wins the Irish Champion Stakes 2011 was to be a big year for him.
Recital becomes a classic contender after his victory in the Criterium De St Cloud
Future Sire Roderic O'Connor takes the Critérium International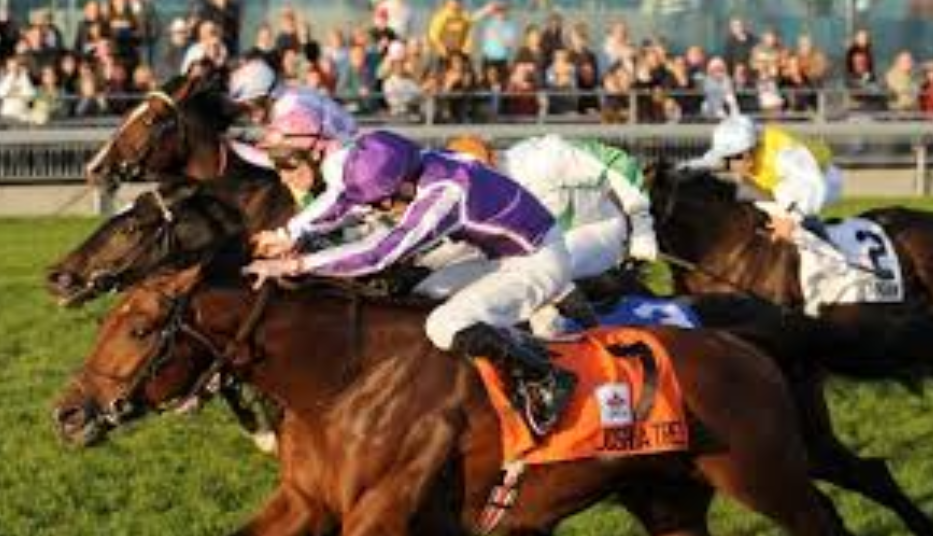 Joshua Tree victorious in the Canadian International