2020 WINS

000

2020 G1 WINS 00

LAST G1 WINNER

MAGIC WAND

MACKINNON STAKES
WEBSITE UPDATES

22/02 - ADVANTAGE wins his 3rd Group 1 race in Australia taking his Sire FASTNET ROCK'S progeny Group 1 wins total to 52 - ADVANTAGE also became Fastnet Rocks 8th Multiple G1 Winner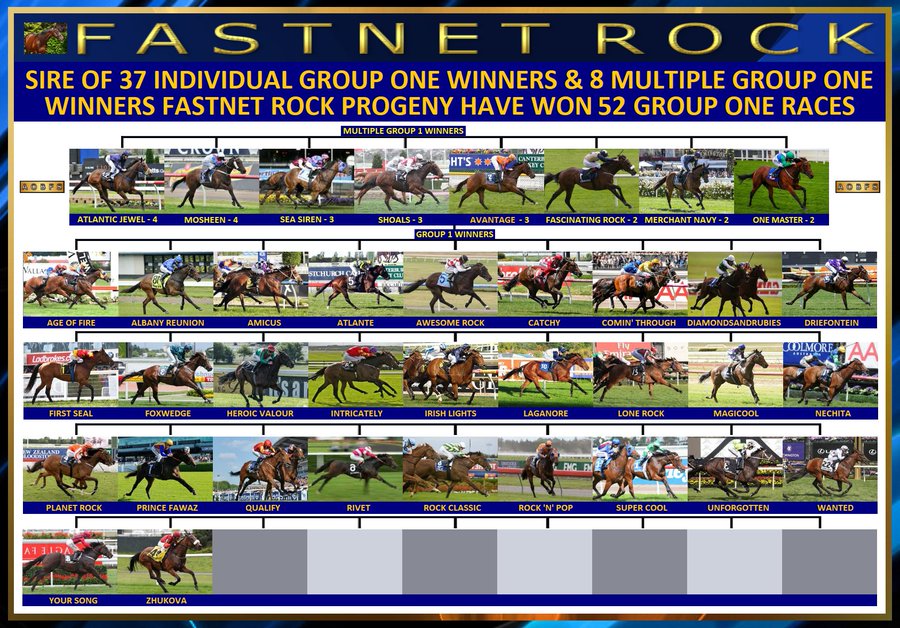 22/02 - Sadly Cape of Good Hope missed the break and got totally outpaced over 7 furlongs and finished last in the Futurity Stakes Gr1 at Caulfield in Australia Constantinople was also unplaced on the card at Caulfield - Hunting Horn was unplaced in the H.H The Amir Trophy (Local Group 1) at Doha on Saturday afternoon.

16/02 - No Nay Never is about to begin his 3rd Season as a sire (3rd Crop) The first 2 were pretty incredible.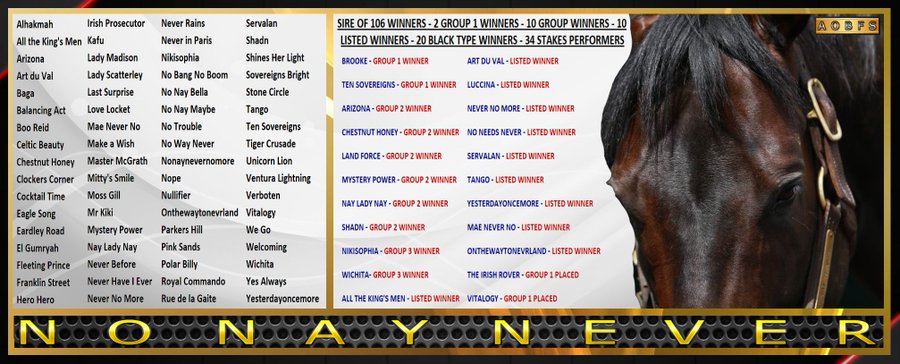 15/02 - Aidan O'Brien Horses In Training Updated - Magical added Louisiana removed (Out of training)
aidanobrienfansite.com/horses-in-trai
15/02 - Update on Adelaide - He has so far had 29 runners and has produced 7 winners 13 placed horses and of course has already produced a Gr1 winner in the form of FUNSTAR. - His first crop are only 3 year olds so there is alot more to come from the son of Galileo. - Here are his winners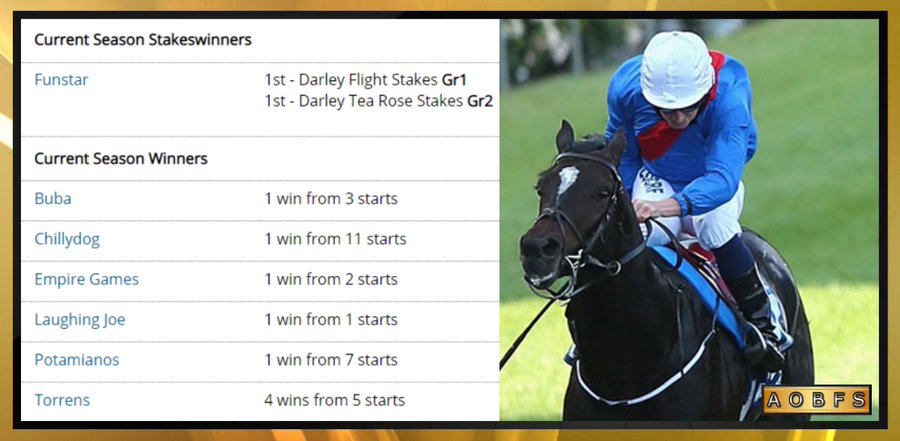 14/02 - 8 G1 winners in training in 2020 Love Magical Magic Wand Circus Maximus Kew Gardens Sovereign Japan & Anthony Van Dyck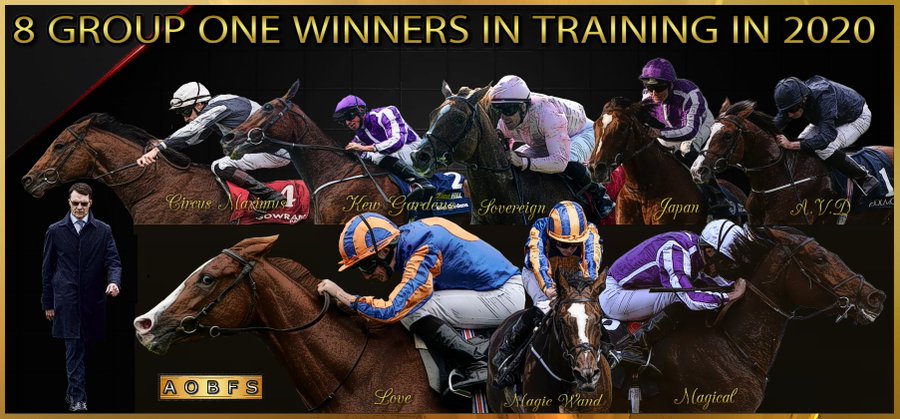 13/02 - MAGICAL COULD RACE IN 2020 -
Aidan "Magical is still here with us at Ballydoyle & she has done very well physically over the winter the lads are considering letting her race on again this season. She is due to be covered by No Nay Never a decision will be made in the near future"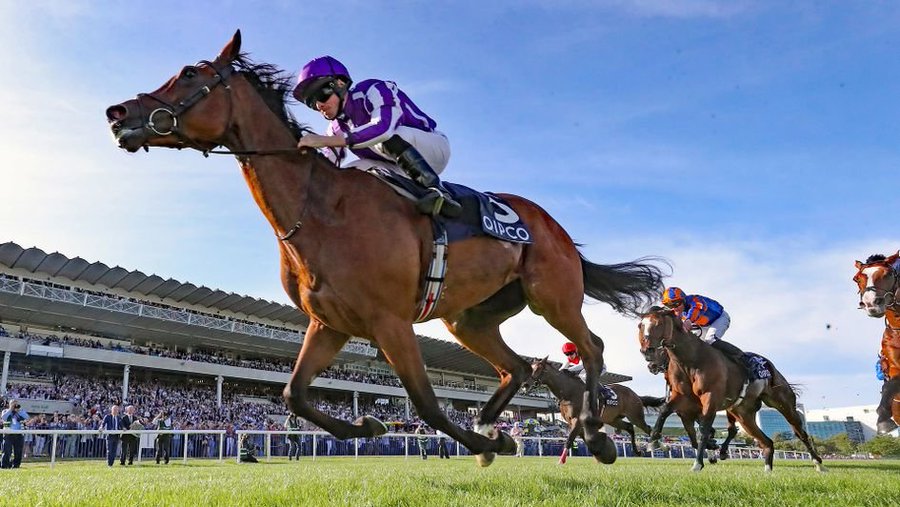 12/02 - Aidan O'Brien is the most successful trainer in the history of Group/Grade One racing, Here are the Sires that have produced more than one individual G1 winner for Aidan O'Brien. As you can see a huge American influence.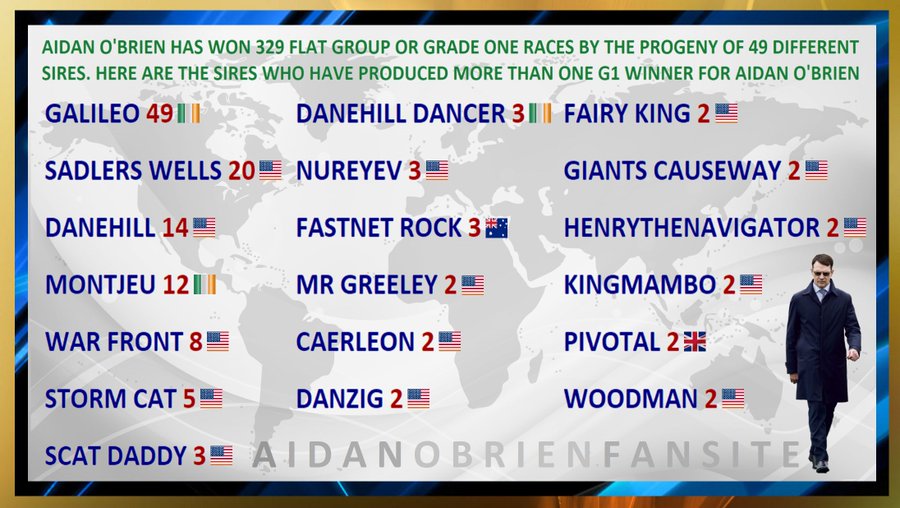 07/02 - 16 unraced Ballydoyle 3YO's go into the 2020 season hoping to emulate Ruler Of The World by winning a classic having been an unraced Juvenile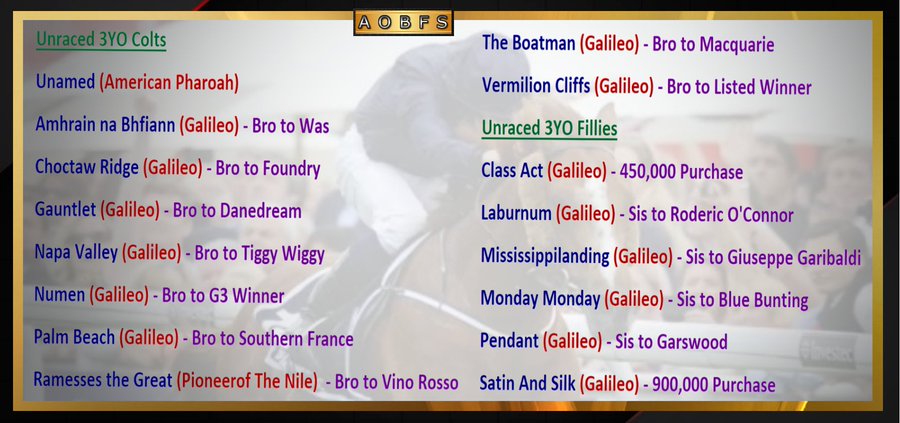 07/02 - GALILEO is up and running in 2020 here is his weekly stats update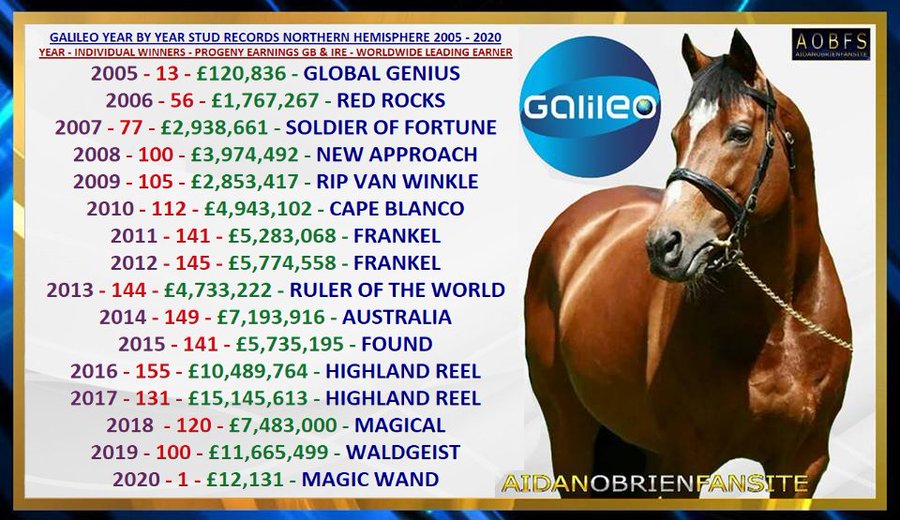 05/02 - Ballydoyle Runners (Subject to change) Saudi World Cup Night Saturday, February 29th 2020
Magic Wand - The Saudi Cup Dirt - Mount Everest - Neom Turf
05/02 - Japanese owner Mr. Matsushima of Keefers has purchased a share in multiple G1 winner Japan. The gentleman also co owns Broome. Both horses are owned in partnership with Coolmore and the Arc is the main target.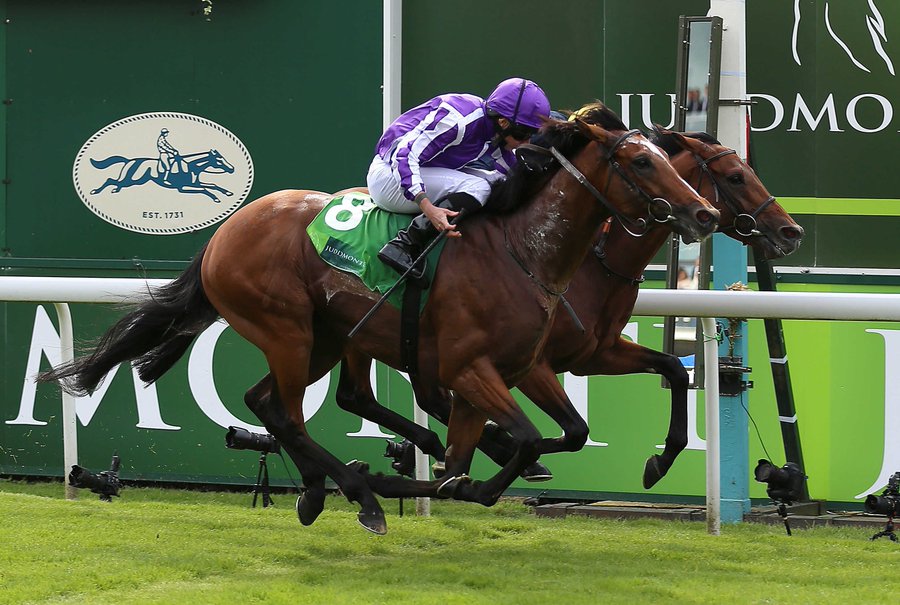 31/01 - Ballydoyle 2 Year Olds Page 2020 Updated - 3
New 2YO Colts Added
aidanobrienfansite.com/ballydoyle-2yo
…

30/01 - Magic Wand and Mount Everest are both entered in the G1 Hong Kong Gold Cup on February 16th
27/01 - Magic Wand is now the 5th highest earning Aidan O'Brien trained horse of all time and climbing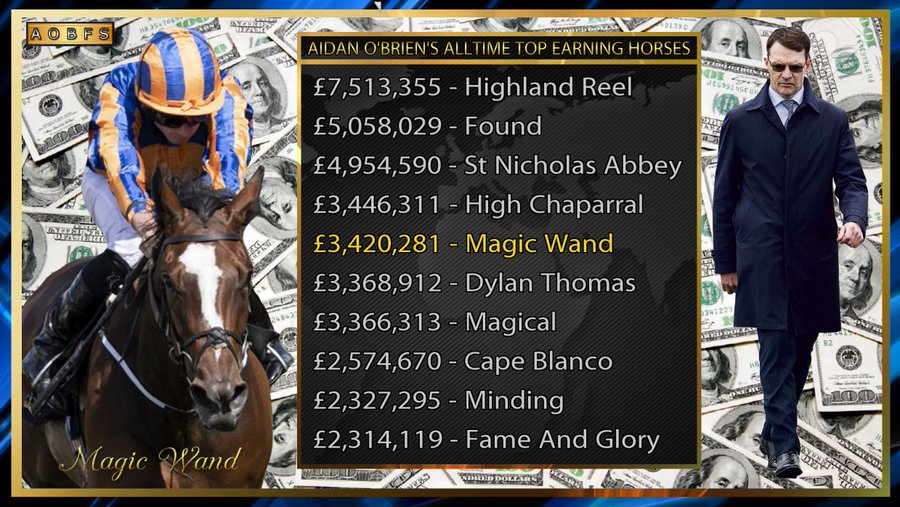 26/01 - Galileo Millionaires Club Updated Magic Wand Up to 4th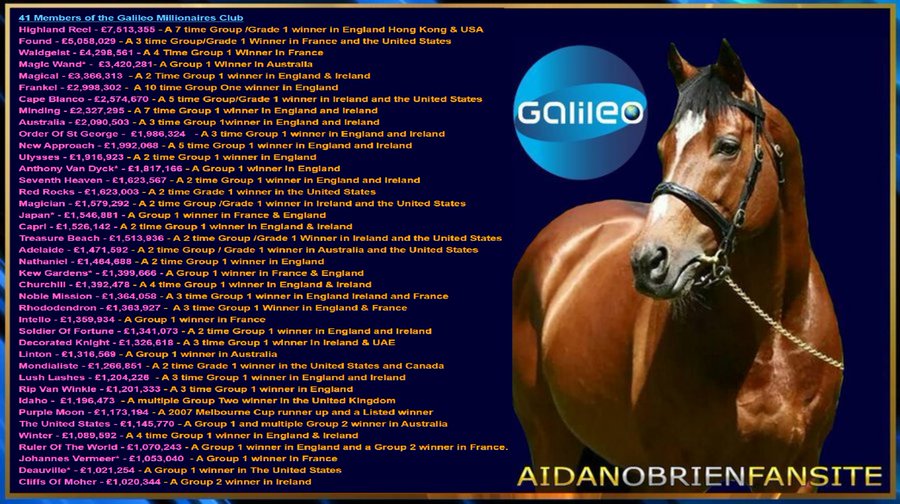 26/01 - A.P.O'Brien Top Earning Horses Updated

26/01 -
A.P.O'Brien Season Earnings Updated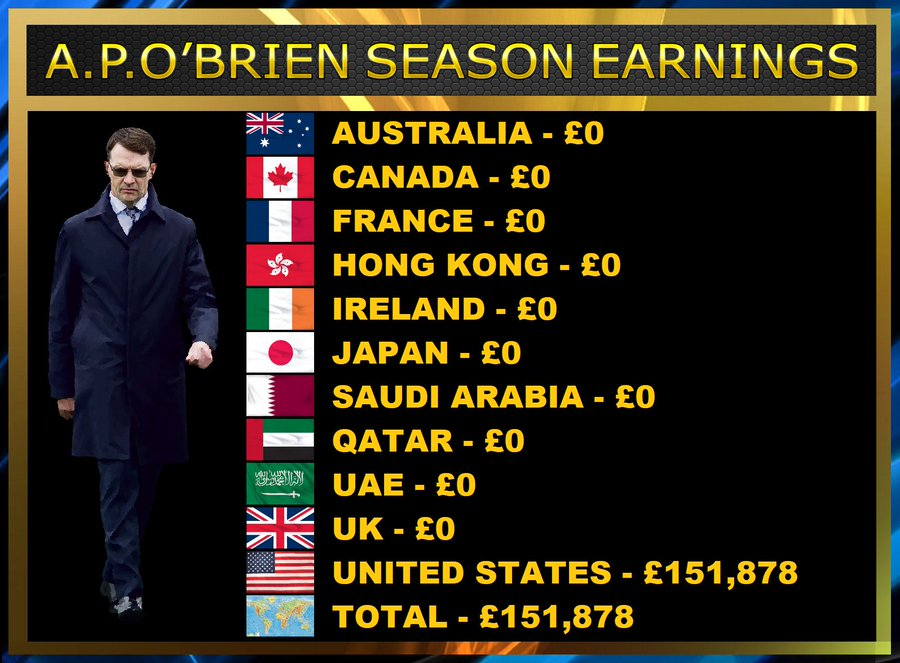 24/01 - 17 & Counting for the ultimate Sire Of Sires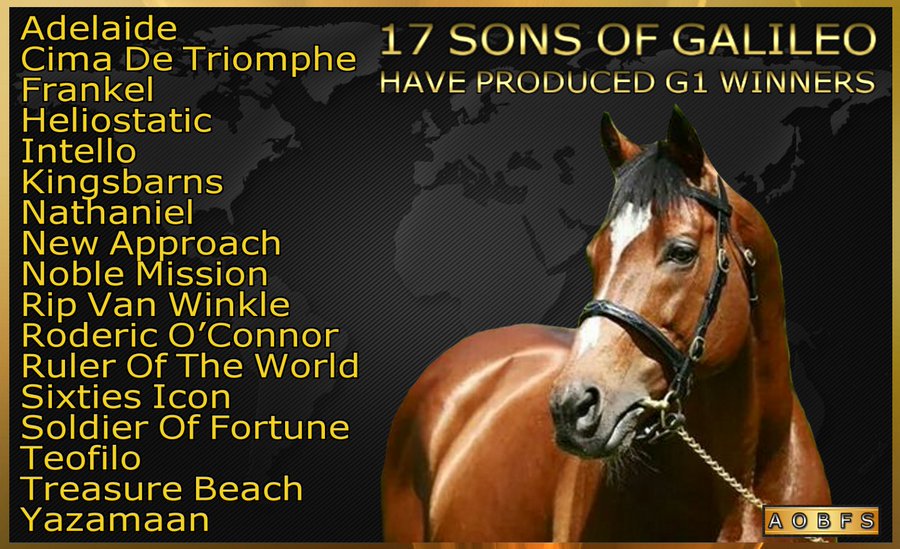 23/01 - Ballydoyle World Cup Night Entries - Dubai World Cup - Magic Wand Circus Maximus Fleeting - Sheema Classic - Anthiny Van Dyck Broome Delphinia Kew Gardens Sir Dragonet Mount Everest Magic Wand - Dubai Turf - Circus Maximus Fleeting Mount Everest Magic Wand Lancaster House - UAE Derby - Battle Of Liege Fort Myers New World Tapestry King Of Athens Year Of The Tiger - Dubai Gold Cup - Broome Delphinia Fleeting Kew Gardens Magic Wand Simply Beautiful Sir Dragonet - Godolphin Mile - Circus Maximus - Al Quonz Sprint - Sergei Prokofiev




Shortcuts
Major race Wins 2019 Page Updated
aidanobrienfansite.com/major-race-win
FactFile Page Updated
aidanobrienfansite.com/fact-file.php