2021 WINS

000

2020 G1 WINS 00

LAST G1 WINNER

MOGUL

HONG KONG VASE

WEBSITE UPDATES

27/02 - Irish Derby Winner Sovereign is now in training wiTh Chad Brown in America. He remains in Coolmore ownership.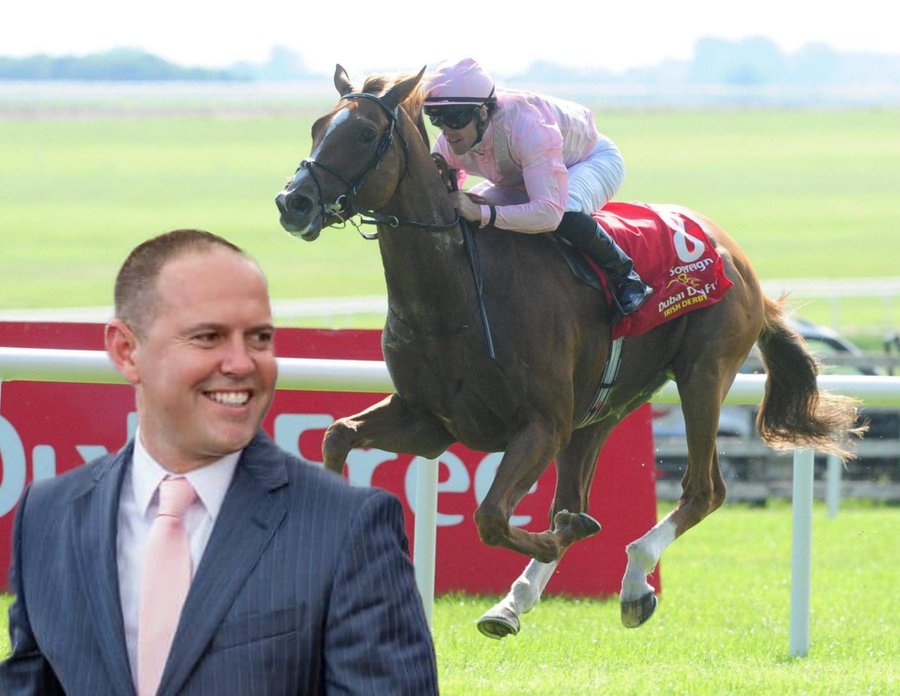 25/02 - Ballydoyle French Classics Entries

06/02 - For Ballydoyle Fans Just some of what to look forward to in 2021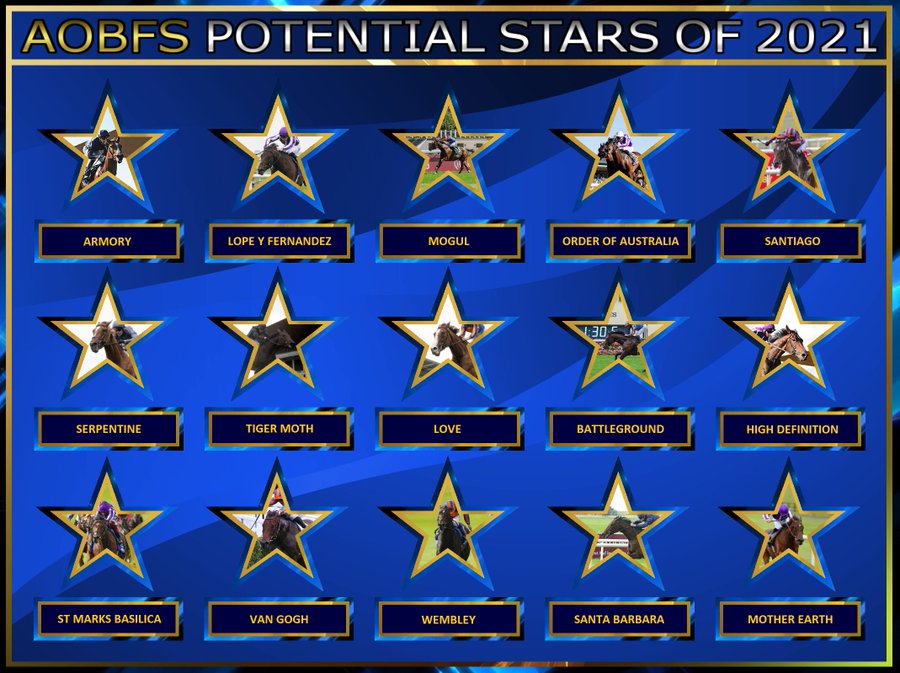 05/02 - Ballydoyle have no entries in this year US Triple Crown races The Kentucky Derby, The Preakness, or The Belmont Stakes. - Mogul Is Ballydoyle's only entry on Dubai World Cup Night he is entered in the Sheema Classic

22/01 - Aidan O'Brien Horses in training 2021 Page UPDATED Roses Are Red ReAdded
aidanobrienfansite.com/horses-in-trai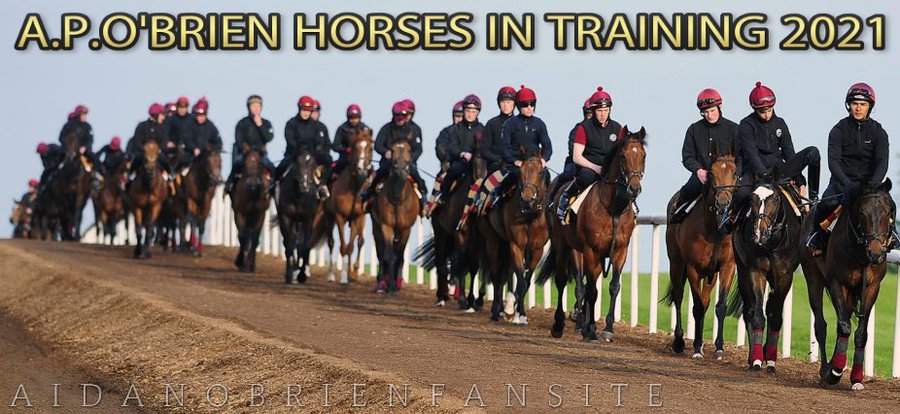 19/12 - Galileo File Updated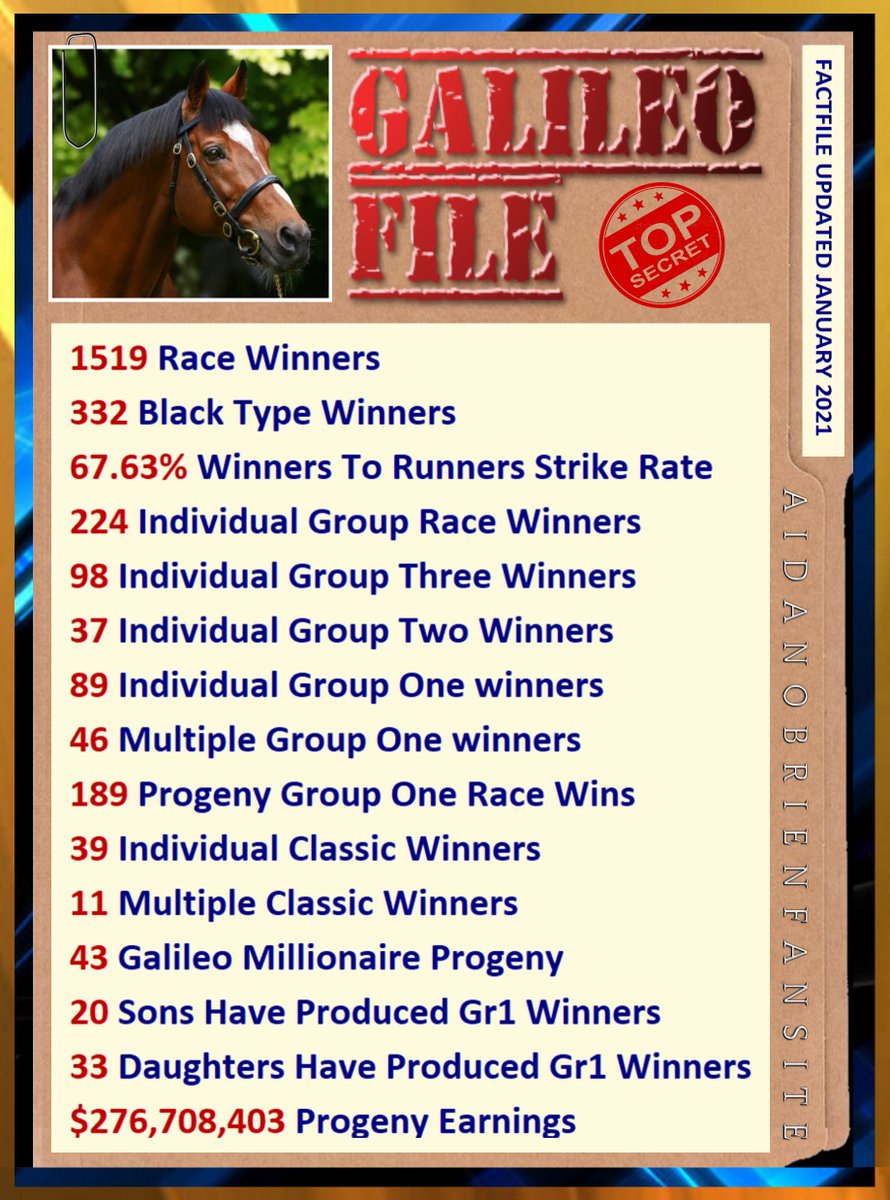 18/12 - Coolmore's First Season Sires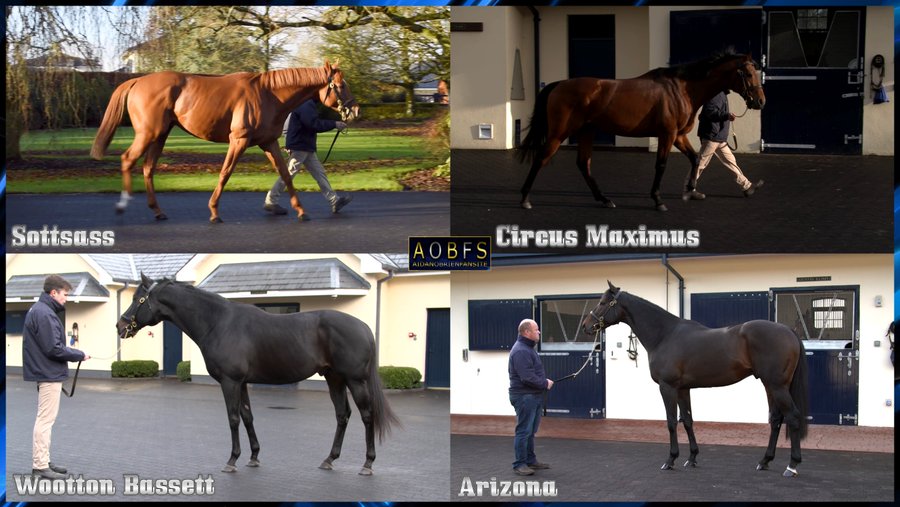 20/12 -
John F Kennedy becomes the 20th son of Galileo to produce a Gr1 winner with his son Cool Day winning the Gran Premio Internacional Carlos Pellegrini, the most prestigious race in South America.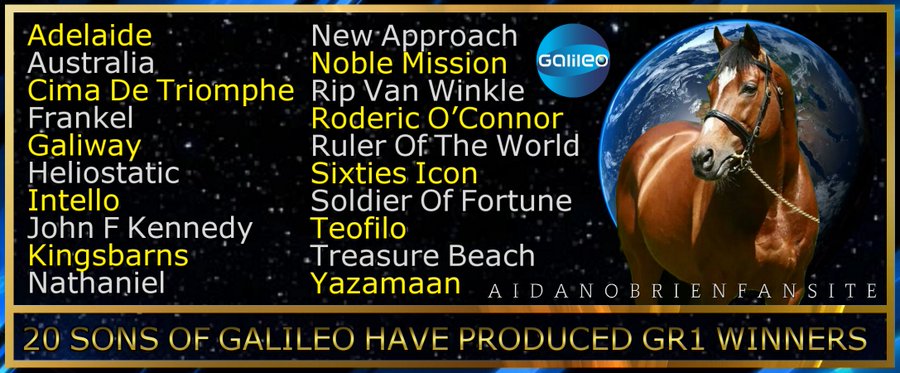 14/12 - Weekly Stats Posters Updated - A.P.O'Brien Career Stats updated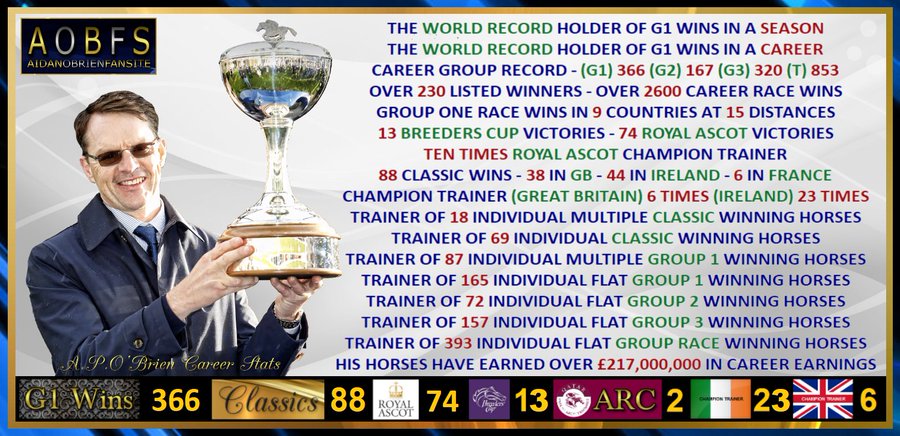 A.P.O'Brien Season Earnings Updated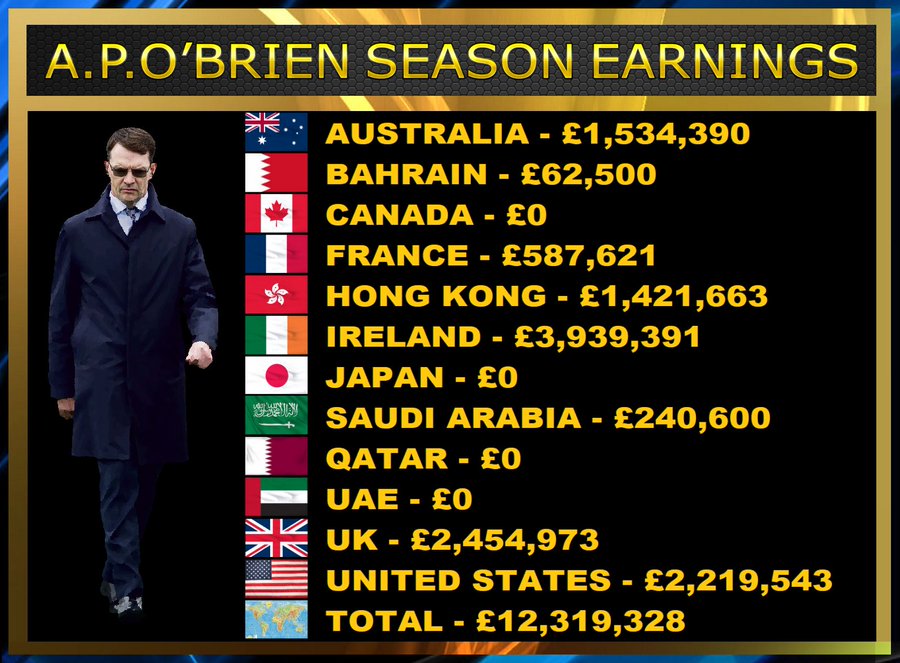 A.P.O'Brien Top Earning Horses in training & Alltime Top Ten Updated

A.P.O'Brien Year By Year Stats Updated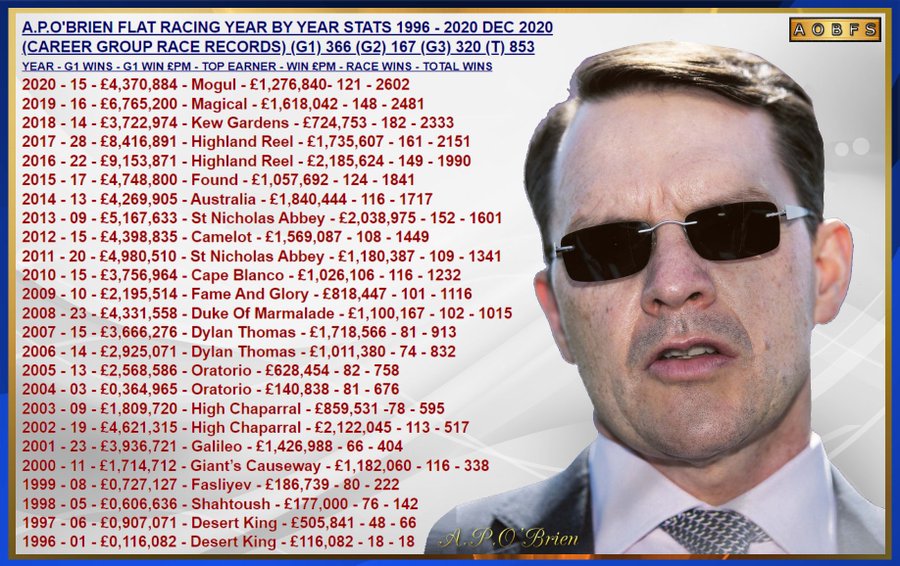 A.P.O'Brien G1 Wins By Nations Updated A.P.O'Brien Year By Year Stats Updated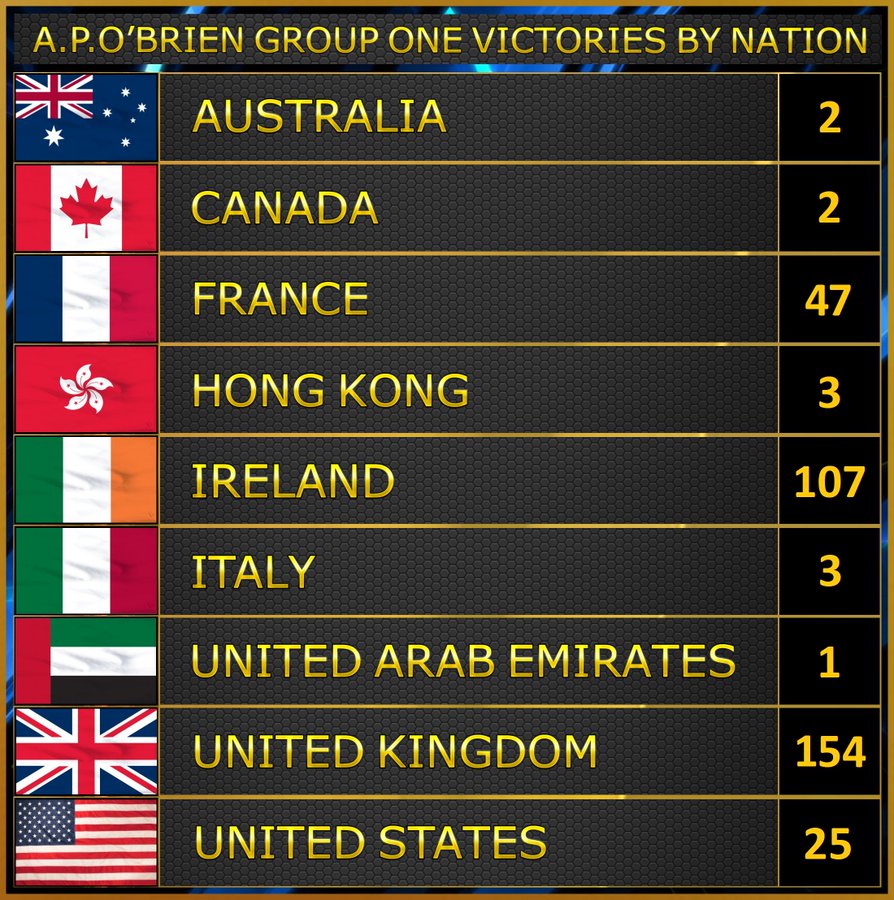 A.P.O'Brien Race Win Stats Poster Updated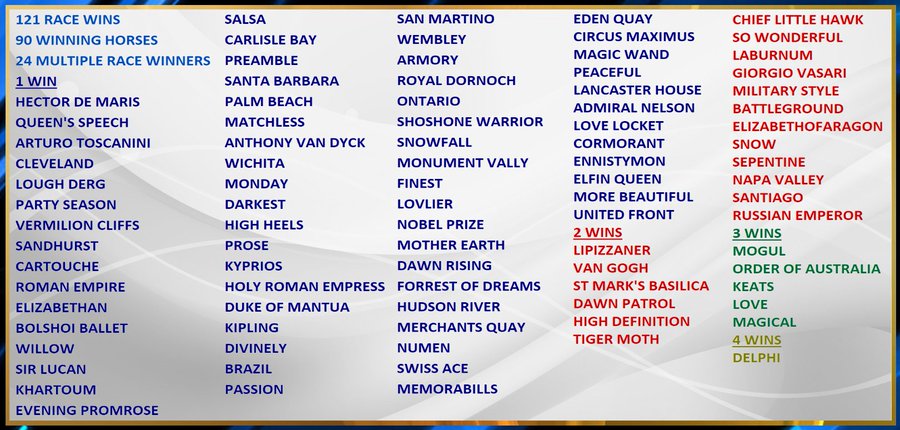 Galileo Year By Year Stats Weekly Update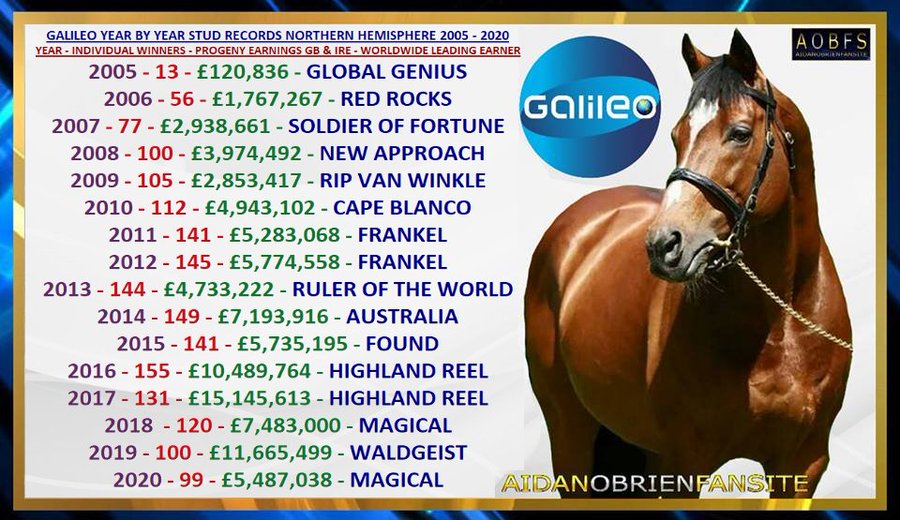 Galileo Millionaires Club Updated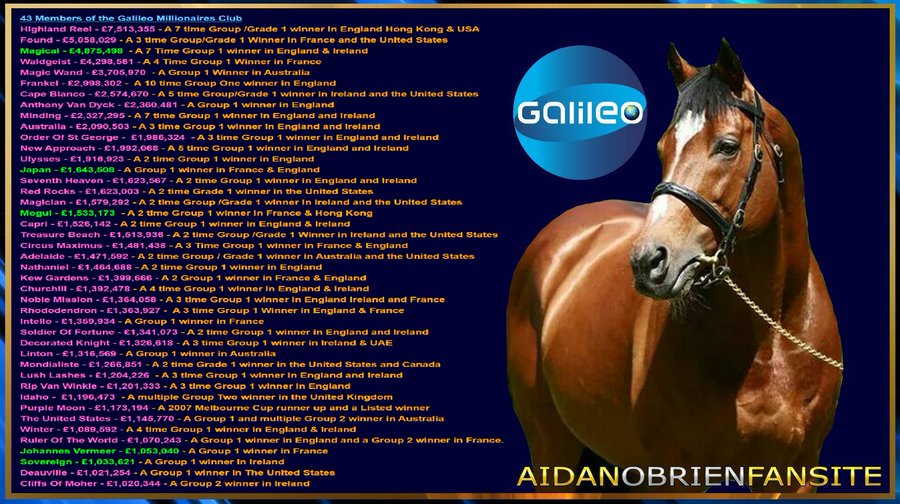 Galileo's Individual Group Winners Updated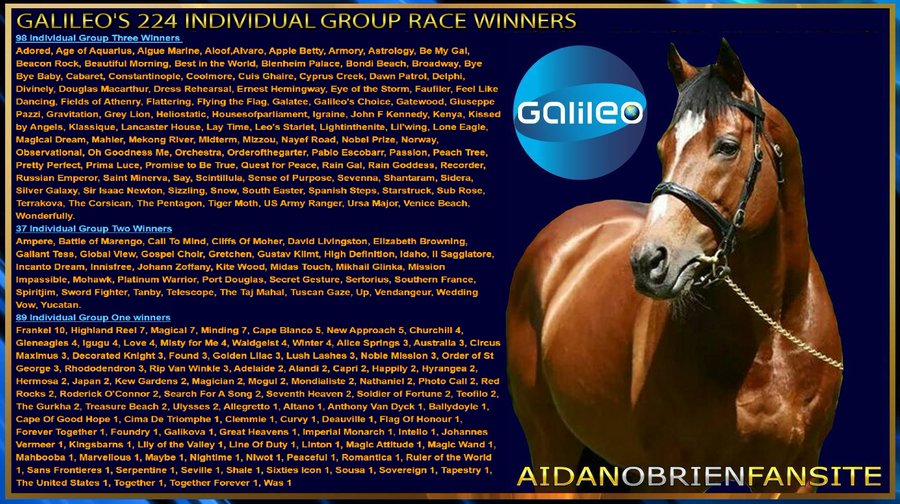 Galileo v Danehill Poster Updated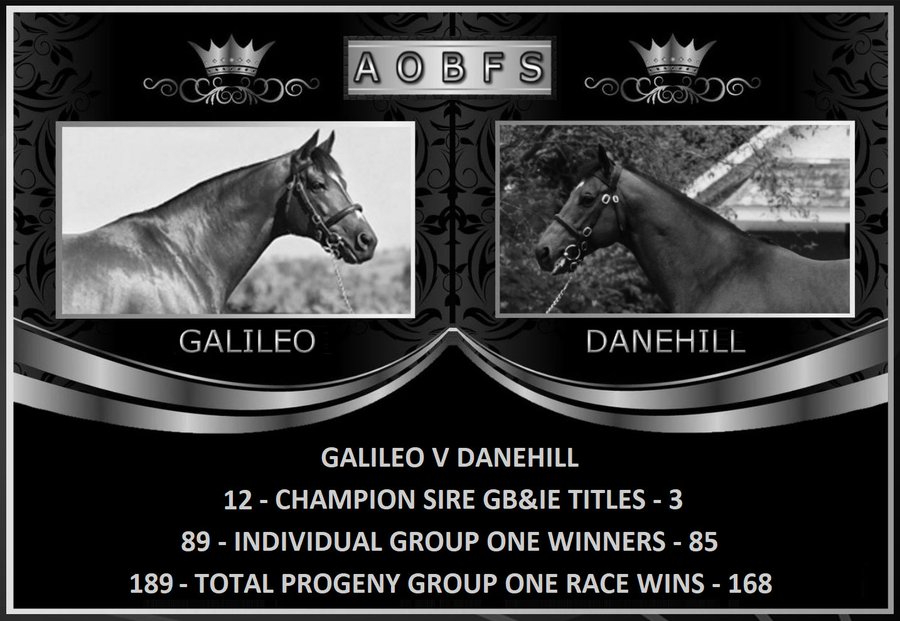 Galileo Empire Updated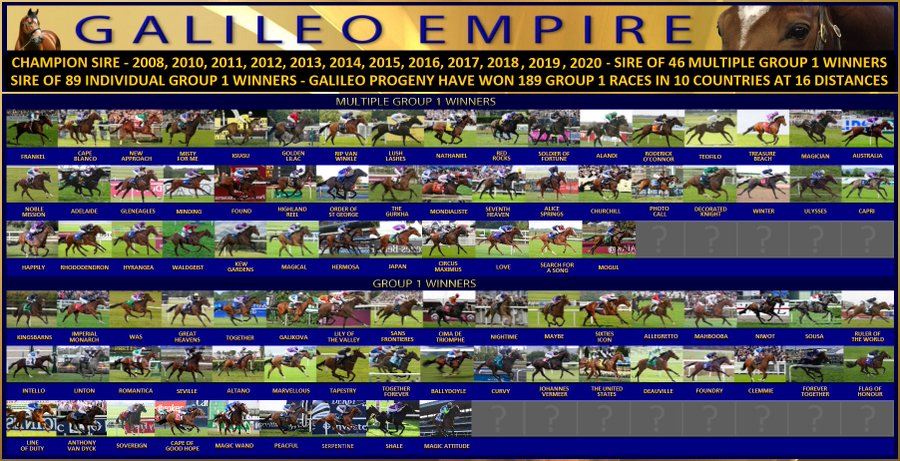 29/10 - The
Fourteenth
edition of the season of the Timeform Global Rankings European Division Ballydoyle Spotlight & News 2020 - 13 Ballydoyle Residents in the rankings including the top 2 rated Juveniles in Europe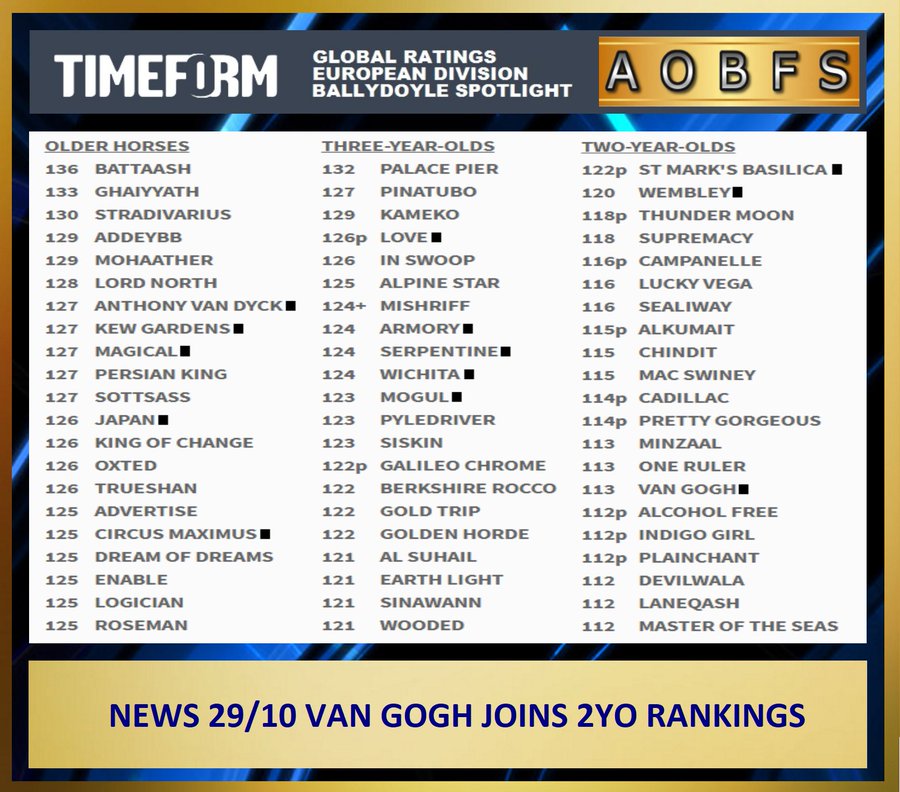 Shortcuts
Major race Wins 2020 Page Updated

FactFile Page Updated aidanobrienfansite.com/major-race-win
aidanobrienfansite.com/fact-file.php