INSIDE COOLMORE BY ANDREW O'BRIEN
A FULL IN DEPTH LOOK AT HOW COOLMORE HAS BECOME A WORLD LEADING SUCCESS & SOME OF THE PEOPLE BEHIND THE SCENES WHO HAVE HELPED TO PROPEL THE COMPANY A TO NEW LEVEL
UPDATED 22 July 2016
Markus Jooste

Multiple South African champion owner.
Chief executive of Steinhoff International, one of the world's largest furniture manufacturers.
Mayfair Speculators - a Jooste-led partnership of business associates -
Recently Started partnerships in Europe with Coolmore, China Horse Club and Qatar Racing among others, with 20 yearlings and one foal going their way in the sales ring.
Coolmore and Jooste's Mayfair Speculators create new South African yearling record (From January 2016)
The Cape Premier Yearling Sale in Cape Town exploded into action just 37 lots into the first session of the sale on Thursday night when a joint venture of Markus Jooste's Mayfair Speculators and Coolmore created a new South African yearling sale record signing for a Silvano colt for R6 million.
Lot 37, the bay colt out of the Fort Wood mare National Banker, out of the draft of Drakenstein Stud, entered ring with auctioneer Grant Burns opening the bidding at R500,000. Burns took the bids in R250,000 lots and the R million level was quickly broken and onward the bidding flowed with no pause.
R2 million was quickly left behind with Jooste, seated at a front table before the ring, swiftly responding to every bid. The R3 million went by followed by R4 million and then R5 million. The former top price of R5.2 million was passed when Burns called R5.25 million to the bid of Khaya Stables.
Jooste responded to R5.5 million as new territory was charted and back came a counter of R5.75 million. The response was R6 million from Jooste and this time there was no counterbid and Derek Brugman, racing manager for Jooste, signed on behalf of the partners.
Grant Burns brings the hammer down on Lot 37, Silvano - National Banker (Fort Wood), picture Liesl King
"We were really determined. A fantastic horse, a beautiful mover, one of the most beautiful horses you have seen in a long time. We have bought him in partnership with MV Magnier from Coolmore and we thought he was the horse of the sale. With a little bit of encouragement from the Coolmore team we decided we were going to secure him," said Brugman (Mayfiar Speculators).

Jooste was also very active last October at the Tattersalls Book one sale purchasing 13 lots for 5,000,000gns. Top Buy was a Sea The Stars half-brother to dual Group 1 winner Shareta who went for 650,000 GNS pictured below.

Jooste Quotes "Our aim in Europe is a bit different to what we have created in South Africa," says Jooste, who recently clinched his eighth consecutive owners' championship. "We are delighted to have been invited by Coolmore to be partners with them in several horses, and the focus for us is really enjoyment and quality.
We haven't sat down and discussed specific targets, but we are looking at a lot of things together. My son Michael also spent last summer there as well as travelling with MV Magnier and Paul Shanahan to the sales. I feel we can learn a lot from them."
We're just taking baby steps at the moment, and in addition to these partnerships we are slowly building up a nice string of our own, notably with William Haggas and Richard Hannon in Britain as well as Andre Fabre and Nicolas Clement in France."
One of their first yearling purchases at Deauville, a daughter of Monsun named The Juliet Rose, looks to be one to note this year after breaking her maiden by three and a half lengths at Saint-Cloud in November.
She looks a nice prospect, but this game keeps you humble," says Jooste of the €650,000 purchase. "You must enjoy each success as you never know when the next one is coming. A maiden victory and identifying a horse with potential can be just as exciting as winning a big race."
Martin Jooste has a 2 year old owned in Partnership with Coolmore at Ballydoyle and is already a race winner named Douglas MacArthur pictured below after winning at Leopardstown on July 21st 2016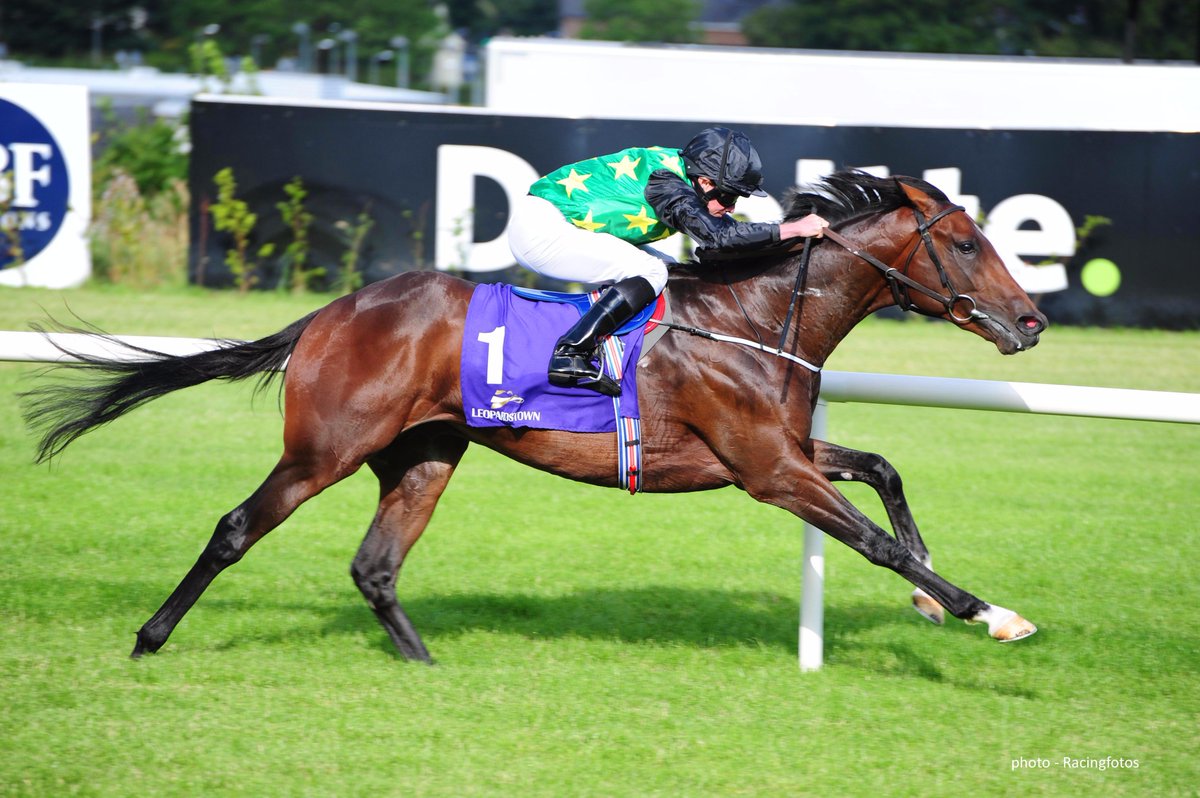 ---------------------------------------------------------------------------------------------------------------------------------------------------------
The end of 2014 saw Galileo capture his sixth GB and Ireland sire's title, and dual Derby winner Australia retired to Coolmore, Ireland, for a fee of EUR 50,000 (£35,000).
John Magnier not one to rest on his laurels, although Coolmore were looking forward to first-season sires, Zoffany and Canford Cliffs, purchased Vancouver in April 2015 for a reputed sum of AS$40 million (£20 million pounds), and also the following month purchased the breeding rights for the future triple crown winner American Pharoah for around $50million dollars (£35 million).
During the summer there was a ding-dong battle, between Galileo and Dubawi for the sires championship. In the end the mighty Galileo came out on top to secure his seventh sire title, thanks to his ten individual group one winners, fourteen in total. Galileo was also responsible for three individual group one two year-old winners, Johannes Vermeer, Ballydoyle and Minding which secured Galileo top two year-old sire.

Zoffany claimed first season sire title with thirty-two winners, and £878,000 in total prize money, while Canford Cliffs sired most winners overall with thirty-five, finishing third with £533,000 in total prize money.
At the end of 2015 it was announced dual guineas winner and triple group one winner Gleneagles was to retire to Coolmore, Ireland for a fee of EUR 50,000 (£35,000) and triple crown winner American Pharoah would stand at Coolmore, America for a fee of $200,000 (£140,000).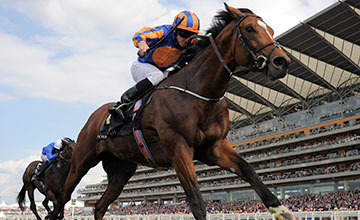 The start of 2016 will see new first season sires, Excelebration, Fame and Glory, Power and So You Think, with there first runners.

-----------------------------------------------------------------------------------------------------------------------------------------------------------------------------------------------------------------------------------------------------

ABOUT OTI RACING
Simon O'Donnell & Terry Henderson
OTI Management was founded in 1999 when Simon O'Donnell and Terry Henderson combined their racing interests and experience.

The company is focused on servicing racehorse owners and breeders, both within Australia and internationally, in all aspects related to the Australian thoroughbred industry.

Simon O'Donnell is a well-known sporting identity, having previously been an elite Australian cricketer and footballer.

Once Simon retired from the elite sporting arena, he turned his attention to his love of racehorses, teaming up with Terry Henderson to create OTI racing. Simon has managed and raced horses for 20 years and is the owner of Wingara a highly respected pre-training centre.

Terry Henderson comes from an extensive business background. He has owned and managed racehorses since 1983.

OTI Racing Own 9 Irish Bred Fastnet 2 year old Colts in Partnership With Coolmore.
OTI RACING Big Supports of Fastnet Rock
Some of the highlights of Terry's racing include the co-ownership or management of 32 Group One winners including:

Melbourne and Caulfield Cups winner Doriemus,

Australian Derby winner Dance The Day Away and two-time winner of New Zealand harness horse of the year, Chokin.
Melbourne Cup winner Doriemus
------------------------------------------------------------------------------------------------------------------------------------------------------------------------------------------------------------------------------------------------------
THE Dubai Duty Free Irish Derby is increasingly at the mercy of Aidan O'Brien's all-conquering stable. Horses trained at Ballydoyle have won ten times in the last 14 years.
Indeed, the race has become the stage for a Ballydoyle tour de force. It showcases Coolmore's penchant for top-class middle distance horses and Australia became Aidan O'Brien's fourth to win the English/Irish Derby double joined by other stablemates who are Galileo, High Chaparral and Camelot.


However, it's not just the Irish Derby that bows to Coolmore's might. Camelot so nearly emulated Nijinsky, a Ballydoyle legend by winning the Triple Crown.
So what makes Coolmore Stud such a dominant entity? How does it breed or source so many fine racehorses? And more importantly, who are the players who make this happen, year after year? It's one thing to unearth a stallion of Sadler's Wells' merit, quite another to invest the proceeds wisely.

John Magnier is the linchpin who is backed up by experts in their own fields. 'The lads', as O'Brien calls them, have worked assiduously within the team ethic to ensure a regular supply of potentially influential stallions pass through the farm.
They also studiously comb the world's paddocks in search of tomorrow's champions. Nor are they afraid to back their judgement with hard cash they gave 1.2 million guineas for Oaks winner Was at public auction.
The lads' are numerous. Every member of Coolmore's staff is encouraged to contribute. But in the final analysis, all the key decisions are reached after extensive discussions by an inner cabinet.

Visionary who realised the dream John Magnier, sits firmly at the controls. He is from a County Cork family whose dealings with jumps horses go back to the 1850s. His father Tom stood Cottage, sire of Vincent O'Brien's three-time Cheltenham Gold Cup winner Cottage Rake, and his mother Evie was matron of honour at Vincent O'Brien's wedding in 1951. Evie's sister Mimi married former Jockey Club senior steward Lord Manton.

SADLERS WELLS SUPER SIRE
JOHN MAGNIER

When his father died Magnier left his private school in County Limerick, aged 15, to run the family's Grange Stud. He has always been a visionary.

Having noted the success of US-bred horses in Europe, he contrived the blueprint that would see Coolmore grow from a 250-acre Tipperary farm in 1975 - when he joined forces with Vincent O'Brien and Robert Sangster - to the behemoth it is today.
Coolmore now owns huge land parcels in Ireland, America and Australia, with tentacles extending into every significant racing nation, and others, like China, where the sport has yet to meaningfully take root.
All of this was made possible by Magnier's game plan to buy the best yearlings who subsequently graduated to Coolmore to generate huge income streams.
Vincent O'Brien, whose daughter Sue is Magnier's wife, recognised his prowess from the start, describing Magnier as "a man of exceptional ability who thinks big, deals shrewdly, and is most knowledgeable about bloodlines and everything to do with the stud business". The key to his success is that he, too, recognises similar merit in others.

COOLMORE AMERICA ASHFORD STUD


TEAM COOLMORE AT THE SALES


He has assembled a tightly knit and staunchly loyal team that consistently beats the odds at the sales - witness Camelot, Power, Was and Australia all Classic winners plucked from the auction ring. With Magnier as conductor, big investors Michael Tabor and Derrick Smith have enjoyed immense racecourse and financial success since they joined the Ballydoyle racing partnership.

Magnier runs a tight ship at Coolmore; redundancies swiftly followed the collapse of Ireland's economy even though the farm's success rode well above it. Very little happens on the farm that he doesn't know about.
He ponders at great length before making any decision, big or small, and is known for his meticulous attention to detail. When Vincent O'Brien retired in 1994 Ballydoyle sat empty for two years before Magnier installed the unrelated Aidan O'Brien. Many questioned whether O'Brien was the right choice, but Magnier gave him plenty of time. It took O'Brien more than two seasons to hit his stride but there is no stopping him now.
All of Magnier's lieutenants have spent years working with horses on the ground and he rewards them by inviting them to share in his success. He has made many of them rich beyond their dreams.
The Coolmore dinner table for upwards of 20 staff at the Deauville sales in August makes a perfect vignette of his modus operandi. Magnier sits at the head, immediately flanked by personnel in order of seniority all the way down to the young grooms working with the yearlings. The philosophy is all-inclusive.
A particular feature of Magnier's stewardship is the way he has replaced older, pivotal figures with younger recruits of similar calibre. Every important transition appears to be seamless: each individual seems perfectly cast in their respective roles.
What's more, Magnier is laying the groundwork for his own succession. One son, 'MV', is increasingly active around Coolmore; another, 'JP', is immersed in the financial side; while a third, Tom, oversees business at Coolmore's influential annexe in Australia's Hunter Valley.
So much so that Magnier, who spends most of his time in Barbados and Switzerland, can indulge his fondness for art and fine wine secure in the knowledge that Coolmore is in the best of hands.
TOM MAGNIER & MV MAGNIER
MICHAEL TABOR
MICHAEL TABOR WITH USA TRAINER PLETCHER
MICHAEL WITH HIS WIFE DOREEN
Michael Tabor Investor whose input proved a turning point with Robert Sangster in his financial pomp in the 1980s, Coolmore had the game by the scruff of the neck. Then along came the Maktoums, who returned from the Keeneland yearling sales with several of Coolmore's intended acquisitions. The imperative to buy every yearling they liked had run aground.

This masterplan unravelled so quickly that the Coolmore syndicate withdrew from the auction ring environment to which most of its success was beholden. Magnier's approach required big investors and Sangster's bidding jousts with the Maktoums had brought him to his financial knees.

There were five barren years before Magnier returned to Keeneland with Michael Tabor by his side in 1995. It was a seminal year. Tabor, who had just sold his Arthur Prince betting chain for a reported pounds 27 million, was buoyed by the racecourse success of his Thunder Gulch, winner of that year's Kentucky Derby and Belmont Stakes.

Tabor was the new investor that Magnier - by now seriously enriched by the stunning exploits of Sadler's Wells as a sire - needed to resume his quest for global stallion supremacy.

Having returned with three of the top four lots, the pair ventured to Tattersalls to buy the joint sales-topping yearling for 600,000gns. That turned out to be Entrepreneur, subsequent winner of the 2,000 Guineas.

Tabor had struck equine gold. Had those early yearling forays yielded no racecourse dividend it is debatable whether Tabor, a hard-nosed businessman, would have persisted. Yet here he was, just two years into serious ownership with Classic winners on both sides of the Atlantic to his name.

The man who enrolled at the Morris School of Hairdressing, in London's Piccadilly, on leaving school had come a long way in a short time. He was happy to ride an owners' carousel that had reduced men of greater wealth to mere paupers.

In recognising the expertise of Magnier and his men, Tabor has accumulated untold riches. He has experienced the occasional hiccup: he declined a stake in Hawk Wing and rejected a similar opportunity over Holy Roman Emperor, who is becoming a sire of consequence. Yet in every other respect he has surfed an unbroken wave of success. He is one of just four men to have owned winners of the Derby and its Kentucky equivalent.

Like Magnier, Tabor is always keen for the pilot to fly the plane. A mental hoarder of information, he now has diverse business interests but his emergence as a serious investor encouraged Magnier to revive a long-term business model that had stalled.

Derrick Smith extra financial muscle and a lot of success Derrick Smith's entree to the clan came in the middle of the last decade, by which time Coolmore's status as the game's undisputed master was well established. He did so after first sharing ownership with Tabor of some horses in America, among them the Grade 1 winners Lion Heart, Pomeroy and Sense Of Style.
Smith also had horses in training with Sir Michael Stoute, registered in wife Gay's name, before he joined the Coolmore partnership at the 2004 yearling sales. His rate of success has been such that Camelot's Derby victory marked the 100th Group 1 triumph in which Smith has been involved. Prior to Camelot, Smith's purple-and-white silks had been carried by four previous Derby runners-up.
It has been a remarkable story for the man who part-owns Rags To Riches, winner of the 2007 Belmont Stakes. A Ladbrokes employee who manned the firm's rails pitches before graduating to head of trading, Smith left the company after 24 years to go it alone. Together with Tabor, he became well acquainted with JP McManus via the betting jungle.
Smith moved to Barbados in 1988, investing in the property and leisure sectors, and was barely seen in Britain for the next seven years - by which time he had made his fortune. Like Tabor, he has been linked with the currency trading activities of billionaire Joe Lewis, the entrepreneur who was born - like Tabor - in London's east end.
Although not pivotal, Smith's role within the partnership is significant. He adds extra financial muscle to Coolmore's rippling torso. He is centrally involved, too: the vast majority of horses in training at Ballydoyle and beyond are owned in equal share by Magnier, Tabor and Smith. He is enjoying the ride.
DERRICK SMITH
DERRICK CELEBRATES BREEDERS CUP SUCCESS
Demi O'Byrne Peerless judge of young horseflesh Demi O'Byrne sits on the front bench of Magnier's advisory council and has been part of the Coolmore/Ballydoyle furniture for more than 40 years. By the time he graduated from veterinary college in 1968 O'Byrne had already been entrusted by Vincent O'Brien to take Sir Ivor to winter in Pisa, Italy, ahead of that colt's Derby triumph.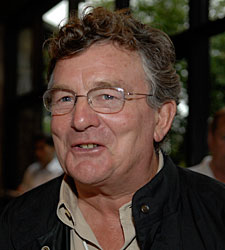 DEMI O'BYRNE
O'Byrne, hails from a County Waterford family steeped in equine know-how. His father produced horses for the British Army at his Lodge Stud, together with an array of hunters, some of which O'Byrne rode in the field. O'Byrne's older brother John still runs the family farm, while his younger brother Roddy runs McCarthy's, the popular bar frequented by horsemen in Lexington, Kentucky.

From 1972 O'Byrne was O'Brien's vet at Ballydoyle, attending to the health requirements of iconic horses such as Alleged, El Gran Senor, Golden Fleece, Storm Bird and The Minstrel. He also accompanied Nijinsky to Britain on one of his racing forays.
On Vincent O'Brien's retirement in 1994 O'Byrne moved to Coolmore and made an immediate impact. He had been instrumental in the yearling purchase of 1992 Derby winner Dr Devious, but he exceeded that when Tabor asked him to buy him a horse in training in America.
At a shade over $400,000, O'Byrne recommended Thunder Gulch, who won the 1995 Kentucky Derby, Belmont and Travers Stakes in Tabor's orange and blue silks. He has been at Tabor's side ever since.


Further success in America followed until, in 1998, O'Byrne organised Coolmore's purchase of a stake in a promising two-year-old maiden winner in France, Montjeu.

On another front, O'Byrne teamed up with Timmy Hyde, of Camas Park Stud, in 1978 to buy foals for resale as yearlings. They were two consummate horsemen working as one: their successes included champions Al Bahathri, Indian Skimmer, Soviet Star and Authaal, who fetched Ir3.1 million gns at Goffs in 1984.
Camas Park Stud
Hyde himself is part of Coolmore's inner cabinet in an unofficial capacity. He is among a number of horsemen whose opinions Magnier values.
CHAMPION RACEHORSE CAMELOT
O'Byrne, for his part, has no peer as an astute judge of young horseflesh. He spends much of his time visiting other successful commercial studs to assess the quality of their foals and yearlings. This is a perpetual process; O'Byrne will sometimes see a yearling in its home environment three or four times before it reaches the sales grounds. He is said to have been bowled over by Camelot at first sight.

O'Byrne is never comfortable in the spotlight. He kept his profile so low-key that when he bought a yearling at Tattersalls in 1993 the sales company misspelled his name on the official sales docket. Demi thus became Demmy when he signed for a Fairy King colt at 68,000gns.

That was then. The man who was an attentive young member of Vincent O'Brien's yearling sales team is now integral to Coolmore's.

O'Byrne no longer oversees the pre-sale vetting of yearlings; he 'retired' from veterinary work when Tabor climbed aboard in 1995. The role passed to another keen follower of hounds in John Halley, who has long been O'Byrne's partner in their veterinary practice.

Halley is cut from familiar cloth. A regular with the Scarteen and the Limerick, he sells horses at the breeze-up sales from his Rathvin Stud and also trains point-to-pointers. Halley landed a race over the Punchestown banks with Outlaw Pete, owned by JP McManus and ridden by his son Josh.

All in all, O'Byrne's sharp eye for a horse renders his input invaluable.
Paul Shanahan is John Magnier's eyes and ears on the ground Paul Shanahan is a prime example of Coolmore's commitment to the work ethic. The man who started life mucking out on the stud has graduated to a position of parallel importance to O'Byrne, who happens to be his cousin.


Like O'Byrne, his eye for a horse is hugely respected, and like O'Byrne he too entered into a successful pinhooking venture with Timmy Hyde. Unlike O'Byrne, however, Shanahan's role within Coolmore is more diverse. He is probably best described as Magnier's eyes and ears on the ground.

Those who don't settle their bills in reasonable time can expect to hear from Shanahan, who was given the unenviable task five years ago of informing Aidan O'Brien that a horsebox would soon arrive to whisk Holy Roman Emperor off to Coolmore as a replacement for the sub-fertile George Washington.


He also co-ordinates activity at public auctions, a complex role given Coolmore's myriad relationships with breeders over foal shares and mares owned in partnership. He is often left to do Coolmore's bidding at the breeding stock sales in December.

Shanahan comes with the pre-requisite of having been reared among horses. His father Jimmy bred jumps horses from his Ashtown House Stud, in County Waterford. He started making his annual pilgrimage to the Doncaster sales in the 1950s.

Shanahan has not abandoned his jumping heritage. In 1998 he gave Ir45,000 gns for an unraced three year-old, who was named Bannow Bay and raced for a partnership comprising his wife and Sue Magnier. Trained by Christy Roche to win nine races, Bannow Bay chased home Baracouda in the 2002 Stayers' Hurdle at Cheltenham.

For all that, Shanahan's primary focus is Flat-orientated. He breeds horses under the apellation of Lynch Bages, after the noted vinyard in Pauillac, and Shanahan's efforts do justice to the name.

Lynch Bages has bred the likes of Derby winner Pour Moi and his three parts sister Kissed, whose promising racing came to a sorry conclusion when she fractured sesamoids in the Prix de Diane.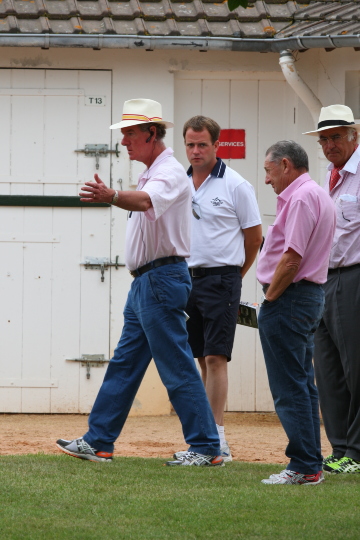 PAUL SHANAHAN LEADING THE LADS
Shanahan is far from the only Coolmore employee to breed top-class horses. With Magnier's encouragement, Richard Henry, who fronts Coolmore's advertising and public relations, has bred the Group 1 winners Quarter Moon, Yesterday and their three-parts sister by Galileo, Betterbetterbetter, who ran in the Oaks under Premier Bloodstock and director of sales David O'Loughlin, in a partnership that includes former Ballydoyle stable jockey Mick Kinane, bred 2007 Derby winner Authorized. All these horses are by Coolmore sires.


Because Shanahan and O'Byrne have several close friends within the breeding community, they are well positioned to hear about any outstanding foal born on pastures beyond Coolmore.

This comprehensive network is a priceless aspect of Coolmore's success in sourcing the nascent champions it needs to keep the wheels turning.

AT THE CARTIER AWARDS
Christy Grassick the general manager at Coolmore, Christy Grassick is the organisation's public face. He liaises with regular clients who board mares at Coolmore as well as breeders whose mares visit Coolmore stallions. He succeeded Bob Lanigan, who was at Coolmore from the start in 1975 and whose son, David, trains from Upper Lambourn.


Grassick also keeps a close eye on Coolmore's racing interests in France. Having seen Montjeu win on his debut in 1998, he initiated the process by which Coolmore bought into a horse that would sire four Derby winners - Motivator, Authorized, Pour Moi and Camelot - in eight years.

When Montjeu was put down it was Grassick who dispersed the news among breeders whose mares were due to visit the stallion.

Like Shanahan, Grassick has spent the majority of his working life at Coolmore - originally on the farm, some of it in the National Hunt division - before he assumed front-of-house responsibilities.

Grassick's late brother, Brian, was a bloodstock agent of high integrity who branched out on his own after 17 years with the British Bloodstock Agency (Ireland). He specialised in broodmare purchases; he bought the dams of Millenary (2000 St. Leger) and Preseli (1999 Moyglare Stud Stakes) for owner-breeder Neil Jones. He also ran the family's Newtown Stud, in County Kildare, which has since been taken on by his wife, Sheila. Their daughter Kathy is active in the pinhooking field.

Grassick's father, also Christy, was a successful jump jockey and trainer who supplied Coolmore with one of their first stallions in Godswalk, winner of the 1976 Norfolk Stakes.

At Magnier's behest, Godswalk broke new ground by commuting to breed to mares in the Southern Hemisphere. He became the trailblazer for what has since become the common practice of shuttling stallions, in the process vastly increasing the income they generate in covering fees.


Grassick's role is with the horses, since Coolmore's finances are handled by Clem Murphy and Eddie Irwin, the latter an increasingly influential presence.

Triermore Stud
Triermore Stud is owned by Major Christopher Hanbury, which operates as a farm as well as a thoroughbred facility, has been under Sarah Thompson's management since 1985. Despite never sending through large drafts, the stud owns an enviable list of graduates led by Paco Boy, Sandown Derby Trial winner Above Average, Group 2 winner Front House, sprinter Ashdown Express and Sent From Heaven, who carried the stud's colours to victory in the Prestige Stakes at Goodwood. In the 2009 St Leger, two, Above Average and Changingoftheguard were raised and sold by Triermore. As well as Paco Boy, Thompson also pin hooked Storm Dream, third in the in the Irish 1000 Guineas in 2000, through the late Brian Grassick.




Triermore is currently home to 12 mares and has enjoyed particular success with those descending from the matriarchs Crystal Spray and Rose Bowl. State Crystal, who is also the dam of the smart jumper Jack The Giant, is a daughter of Crystal Spray and half-sister to Crystal Music, while Crystal Valkyrie, the dam of Sent From Heaven, traces to the exceptional Rose Bowl via Crystal Cup, the dam of Haydock Sprint Cup winner Iktamal.
- - - - - - - - - - - - - - - - - - - - - - - - - - - - - - - - - - - - - - - - - - - - - - - - - - - - - - - - - - - - - - - - - - - - - - - - - - - - - - - - - - - - - - - -

NEW PARTNERS NEW FRONTIERS
H H Sheikh Al Thani

He is one of three sons of Sheikh Khalifa bin Hamad al Thani, who was Emir (or ruler) of Qatar between 1972 and 1995. Sheikh Mohammed's brother, Sheikh Hamad, was Emir between 1995 until 2013, when he was deposed by his son, Sheikh Tamim.
Has only been involved in thoroughbred racing since 2008 when Mythical Border, a $500,000 Ocala February 2-year-old sale purchase on the advice of bloodstock agent John McCormack.
Has horses in France with Mikel Delzangles, Francis-Henri Graffard, Philippe Sogorb, Carlos Laffon-Parias and Alain de Royer-Dupre and in England with Sir Michael Stoute, Richard Hannon and Roger Varian. All told owns around 500 horses worldwide, but this figure includes Arabians, young stock, breeding stock and show horses. His Arabian trainer is Julian Smart in Qatar.
Established the Al Shahania Stud in Qatar over 20 years ago. The stud is managed by Alexandra Newman. Recently purchased the Haras des Cruchettes in Normandy, France.


Has been involved in racing and breeding purebred Arabians for some 25 years. Has won the three top Arabian races in the world, namely the Kahayla Classic in Dubai, the Emir's Sword in Qatar (nine times) and the Arabian World Cup in France twice in (2011,12) He sponsors the Arc meeting at Longchamp in Paris.

H H Sheikh Al Thani Is Reportedly the Part Owner of Prospector at Ballydoyle a 2 Year Old Colt who Cost $1.4 Million September 2013 at Keeneland Sales Propector is half brother to Dual Group 1 winner Mastercraftsman and a son of the Mighty Galileo.
- - - - - - - - - - - - - - - - - - - - - - - - - - - - - - - - - - - - - - - - - - - - - - - - - - - - - - - - - - - - - - - - - - - - - - - - - - - - - - - - - - - - - - - -
TEO AH KHING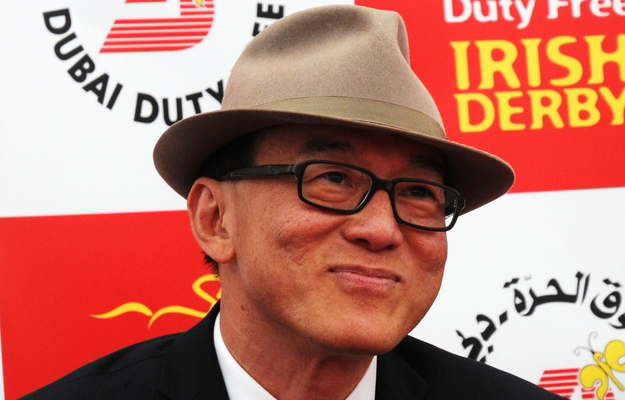 TEO AH KHING
Nobody starts like this. Not even the Aga Khans, the Maktoums or the Howard de Waldens kicked off with a Derby winner - and a dual Derby winner at that. It is more remarkable that the general reaction in European racing to the name Teo Ah Khing, partner with Coolmore in the ownership of Australia (the racehorse not the country - although the latter may be only a matter of time)
Whether or not Australia, by the apparently omnipotent Galileo out of world champion mare Ouija Board, is the most perfectly bred Thoroughbred in modern history is still a matter for debate. What makes Teo's arrival, more
remarkable still is the fact that Coolmore, not a group noted for its willingness to share prize possessions with outsiders, has chosen to welcome him to its tightly knit fold - and not with just any old horse, but with this one.
Some may already be aware that Teo, 54, is a Malaysian Chinese billionaire entrepreneur and Harvard-trained architect who designed Meydan and whose company built Dubai's palatial racecourse. Few in the English-speaking world will know much more about him than that.
Something of a polymath as well as an extraordinary businessman, he had already established his fortune long before what turned out to be, in racing terms, an historic meeting with Sheikh Mohammed shortly after Dubai's ruler decided that Nad Al Sheba had failed to meet his exacting requirements and something on a grander scale was required instead. It was this meeting that began the process of turning the Malaysian's attention toward this sport.

"I have come into racing as a passion late in life," Teo said. "In Dubai, I had the opportunity to be adviser to His Highness Sheikh Mohammed for seven years. To build Meydan properly, to make sure it was going to be everything Sheikh Mohammed wanted, and what I wanted, I needed to know about the horse and all it requires. So, Dubai was the first time I really started to pay attention to Thoroughbreds. It was in Dubai as adviser to HRH Sheikh Mohammed that I was exposed to elite racing for the first time
Besides giving him a new enthusiasm in life, the winning of that contract opened his eyes to other business opportunities within this sport.

"The first attraction to racing was a genuine appreciation of the animal; the appeal of seeing high-level competition and all the experiences that goes with it. But once you have immersed yourself in this, more and more business opportunities become clear."

The opportunity that occurred to him most forcibly was in China.

"My family is from China," he said. "I am the youngest in my family and I was born in Malaysia, but because of that family connection I am always evaluating opportunities in China, and the rise of China and the changing requirements of the Chinese people is something I've kept in mind for some time."

Turning his attention to the country viewed by many as racing's final, and potentially greatest frontier, he founded the China Horse Club (CHC), an organisation that seems unashamedly designed to cater to the desires and aspirations of the new ultra-wealthy in a country that once had a rich racing heritage.

CHINA HORSE CLUB
TEO'S OWN COLOURS
"We are first and foremost a lifestyle club," said Teo of the CHC. "We provide opportunities for our members to have wonderful experiences with family and friends. These experiences are not exclusively connected with Thoroughbred racing. For example, we have a ski resort in Switzerland and a farm just outside Sydney."

But Thoroughbred racing and ownership is, as the title implies, the CHC's raison d'etre.

"By the time the CHC was envisaged in 2010, my goals were clear," Teo said. "Like every owner, I wanted to taste success at the highest level, and with the CHC, I wanted to bring high-class Thoroughbred racing and the experiences that come with it to a population that has not experienced the social, cultural, and lifestyle aspects of this sport.

"Our racing team began in 2013 and we have already won races in eight different countries, including three G1s, a G2 and a G3 as well as a few Listed races. We have also hosted the first internationally endorsed Thoroughbred meeting in mainland China, the 2013 China Equine Cultural Festival (CECF), and in 2014 and 2015, we will take the CECF further in what we expect to be a very exciting outcome."

In the circumstances, the question of what the shrewd racing and business brains at Coolmore (partners themselves in one of the Club's Australian G2 winners, the VRC Sires' Produce Stakes winner Zululand) saw in Teo Ah Khing seems almost redundant, but Teo is nevertheless happy to answer it.
COOLMORE
"What is significant about our partnership with Coolmore is the vision and foresight of John Magnier," he said. "John has again moved faster than his counterparts. He has seen the opportunity and promise that China offers and has invested in the region for the long run. We have created opportunities in China. Others have tried without success, but Coolmore has seen what we are doing and believed in us and in the steps we are taking. The CHC is a gateway for business into and out of China; and, as a business leader, Coolmore sees the value in this.
"Coolmore's involvement in a breeding venture with the CHC in China is a long-term one, and a breeding industry in this region could have global implications," he continued. "The only commercial racing industries that exist without breeding industries are Hong Kong, Dubai, and Singapore. Every other region is supported by a breeding industry - and China will be no different.


"The impact on the region in terms of economic benefits, job creation in new industries the education of a new generation to make them skilled participants, the involvement of international organisations in the importing and exporting of Thoroughbreds are immense. It won't happen overnight - but it is very real."

As founder and chairman of the CHC, Teo heads a group that boasts impressive structure and leadership. The CHC's International Advisory Board (IAC) is a notable assembly of international racing and global business personalities.


The IAC includes, in no particular order: John Magnier (principal of Coolmore); the Honourable John Warren (racing manager and bloodstock adviser to Queen Elizabeth II); German Dr. Andreas Jacobs (Chairman of Jacobs Holdings AG and of Barry Callebaut, and vice chairman of Adecco SA as well as former owner of Nestle); New Zealander Sir Owen Glenn (founder of OTS Logistics Group and the Glenn Family Foundation); Malaysian Dato Tan Chin Nam (founder of IGB and co-founder of Goldis Corporation); and Dr. Joseph Diess (former President of both Switzerland and the United Nations General Assembly), who is chairman of the CHC's IAC.
Their collective acumen will have been applied to the problems and the practicalities of developing Thoroughbred racing in China. It will also have led them to consider another question: What is the difference in ownership between horses such Australia that run in the name of of Teo Ah Khing and those that run (such as Singapore Gold Cup winner) in the name of the CHC?
The answer is a little complicated. Horses in Teo Ah Khing's name are privately owned by Teo himself. So, he has a share in the Epsom Derby-winning Australia, although members of the CRC are also invited to share in these privately held horses. (Whether any have availed themselves of this right as far as Australia is concerned - and at what cost - is not revealed.) All horses purchased at public auction are purchased by the CHC whose members are invited to share in these horses. Teo himself has bought shares in a few under this system. The purpose of this complexity is to make sure that all members, both in China and overseas, have a fair chance to own a share in any of the club's horses. Membership, we are assured, is growing and the CHC will be expanding its purchases to other regions in the coming year, with the U.S., where CHC already has runners, high on the list.
TEO AH KING & CHINA HORSE CLUB PLAN INVESTMENT IN AMERICAN RACING


In its short history, the CHC boasts among its Group /Grade winners besides Australia: Tropaios, and Zululand already mentioned, Jazz Song, Ming Zhi Cosmos, and the now retired Casquets. It also shares a breeding partnership with Coolmore that includes G1-winning Australian mare Melito, now in Ireland and in foal for the second time to Galileo, and Muravka, dam of this year's Coventry Stakes winner at Royal Ascot, The Wow Signal.

Its ambitions are global, albeit radiating from its Beijing base, and not confined simply to the matter of ownership.

"We already race Thoroughbreds in China, Australia, Singapore, France, Ireland, and the United States, and we have breeding interests in Australia as well as in Ireland," Teo said. "But we also have scholarship programmes that see Chinese students spend time in France and Ireland to learn world's best practice in training and breeding. Hopefully this can expand into Britain in the next 12 months where several trainers have expressed interest in taking on Chinese students."

Significantly, his plans for China are not contingent on the highly problematic question of whether or not that huge country ever decides to legalise betting. They are oriented toward the Thoroughbred – and the sport – and, unlike some, Teo does not see betting as an indispensable precondition for the resurgence of racing in the world's most populous country.

Besides the CEFC's plans for increasing the exposure of China's masses to the joys of racing this year and in 2015, Teo offers an intriguing possibility:

"Why couldn't a world-class Thoroughbred race be held in China and include participants from around the globe? China has an audience, the world's largest audience…Motor racing, tennis, golf, and football have all brought stars to China to help to grow their sports, and racing should be open to all possibilities, too. China can provide an opportunity for clubs, companies, and industries that want to spread their brand and create awareness."

Clearly the China Horse Club is set to become an even greater force in international racing than it is already, but for now it is Australia who commands all attention. After facile victories in The Epsom Derby and then the Irish Derby,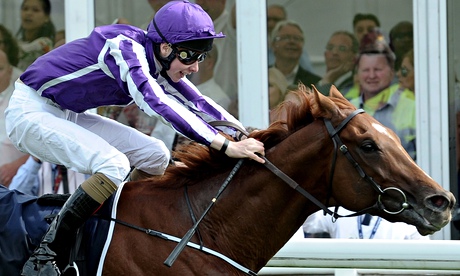 EPSOM DERBY WINNER AUSTRALIA
Of his emotion when seeing the colt's triumphs so far, Teo said: "Watching Australia win the Derby at Epsom and then the Irish Derby at The Curragh was very special to me. To be able to share such experiences with my family and friends was very satisfying. All owners aspire to win races like this, but it is quite another thing to see it all unfold. Australia is and has been has been tremendously exciting from the start. Hopefully, the ride can go on a little while longer."
Perhaps the ride can go on as far as the Arc, and even beyond.
"This is not the only ride," Tep pointed out. "There have been stakes winners in eight different countries around the world in the 15 months since the CHC started." and then, revealing a certain gift for understatement: "It has been a very encouraging start.

- - - - - - - - - - - - - - - - - - - - - - - - - - - - - - - - - - - - - - - - - - - - - - - - - - - - - - - - - - - - - - - - - - - - - - - - - - - - - - - - - - - - - - - -
Joseph Allen

Joseph was born in The Bronx, New York, 1941. He is an American businessman

and racehorse owner and breeder.

He graduated at the University of Michigan, Allen is a partner with his cousin Peter Brant, in the privately owned newsprint company, Brant-Allen Industries, Inc.

Joseph Allen has been involved in racing for over 25 years and has owned either individually or in partnership. Among the stakes winners owned have been War Front, Dynaformer and Just A Game, winner of the 1980 Eclipse Award for American Champion Female turf horse.

He has bred nearly 30 stakes winners, including War Front, Declaration Of War and War Command.

So far in 2014 Joseph's Super Sire War front has not hit the heights of the previous season but we have seen potential in Due Diligence who could make a top class sprinter in 2015.



WAR COMMAND DECLARATION OF WAR WAR FRONT
- - - - - - - - - - - - - - - - - - - - - - - - - - - - - - - - - - - - - - - - - - - - - - - - - - - - - - - - - - - - - - - - - - - - - - - - - - - - - - - - - - - - - - - -
Sheikh Joaan al-Thani (Al Shaqab Racing)



With nearly unlimited resources and a quickly expanding operation, the Al Shaqab Stable of Sheikh Joaan al-Thani, the brother of the emir of Qatar, and his younger cousin, Sheikh Fahad al-Thani, who races as Qatar Racing or Pearl Bloodstock, have turned European racing on its head in less than three years, paying top dollar for yearlings as well as the best horses in training.





Their entrance to thoroughbred racing — and to a lesser degree, Sheikh Joaan's uncle, Sheikh Mohammed al-Thani, who goes by Al Shahania Stable — reflects Qatar's riches. Much of Qatar's wealth from the oil and gas industry is held by the al-Thani family.




RULER OF TH WORLD PRIX FOY Winner



They have spent heavily on sporting interests. Besides investments in real estate, construction, oil and gas, QIPCO Holding, the investment group of Sheikh Fahad and his five brothers, also started Qatar Bloodstock and sponsor the British Champion Series and Guineas festivals. Sheikh Joaan has sponsored France's Prix de l'Arc de Triomphe since 2008 and will continue until at least 2022.
- - - - - - - - - - - - - - - - - - - - - - - - - - - - - - - - - - - - - - - - - - - - - - - - - - - - - - - - - - - - - - - - - - - - - - - - - - - - - - - - - - - - - - - -

WRITTEN BY ANDREW O'BRIEN - LAYOUT/DESIGN/IMAGES/EDITING PAUL RHODES