WELCOME TO OUR NEW PAGE DEDICATED TO KEEPING TRACK OF THE PROGENY OF THE HEIR APPARENT AUSTRALIA. THERE IS NO DOUBT THE DUAL CLASSIC WINNER HAS BEEN THE BEST SUPPORTED SIRE AT COOLMORE STUD SINCE THE RETIREMENT OF HIS FATHER GALILEO AND WE ARE LOOKING FORWARD TO SEEING HOW THE AUSTRALIA BABIES PERFORM IN 2019. THIS PAGE WILL BE UPDATED AT LEAST ONCE A MONTH. - LAST UPDATED - June 24th
Australia The Heir Apparent News - Kangaroo Valley becomes Australia's 40th individual winner - Stud Stats Updated
Healy Racing Photos (c)
Australia's Stud Career Stats
Total Individual Winners - (40) - Australian Prince - Beyond Reason - Aussie View - Broome - Sydney Opera House - Brassica - Almania - Western Australia - Kosciuszko - I Remember You, - Lastochka - Dark Lochnagar - War Eagle - Rosehill - Lady Adelaide - Ardiente - Princess Salamah - Murray River - Altair - Elisheba - Lord Lamington - Bangkok - Buckhurst - Sleeping Single - Fraser Island - Sir Ron Priestley - Lyons - Polonia Lady - Sugar Beat - Kesia - Mohican Heights - La Australiana - Amorously - Cayeanne Pepper - Heavenly Snow - Grenadier Guard - Cambric - My Time Of Day - Wannie Mae - Kangaroo Valley
Individual Runners
- (91)
Individual Winners 2018
- (20)
Individual Winners 2019
- (19)
GB & IRE Progeny Earnings 2019 - £522,404
GB & IRE Progeny Earnings 2018 - £270,930

Race Wins - (49)
G1 Wins
- (0)

Beyond Reason - G2 & G3 Winner
Broome - 2x G3 Winner
Bangkok - G3 Winner
Wannie Mae becomes Australia's 39th individual winner at Goodwood - Stud Stats Updated

Grenadier Guard Half brother to Order Of St George becomes Australia's 36th individual winner at Haydock - Stud Stats Updated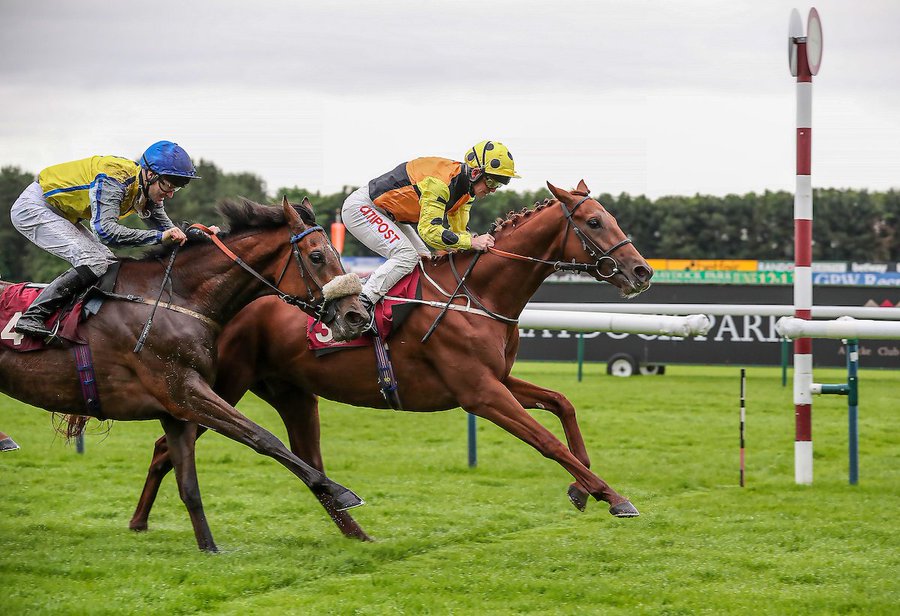 Heavenly Snow becomes Australia's 35th individual winner at Roscommon
Sheila Lavery (left) with Heavenly Snow and groom Anna German
Healy Racing Photos (c)

Cayeanne Pepper Wins on debut to become Australia's 34th individual winner
Western Australia becomes Australia's first ever Listed winner - Stud Stats Updated
Mohican Heights becomes Australia's 31st Individual Winner - Stud Stats Updated
Broome becomes a serious Derby contender - Stud Stats Updated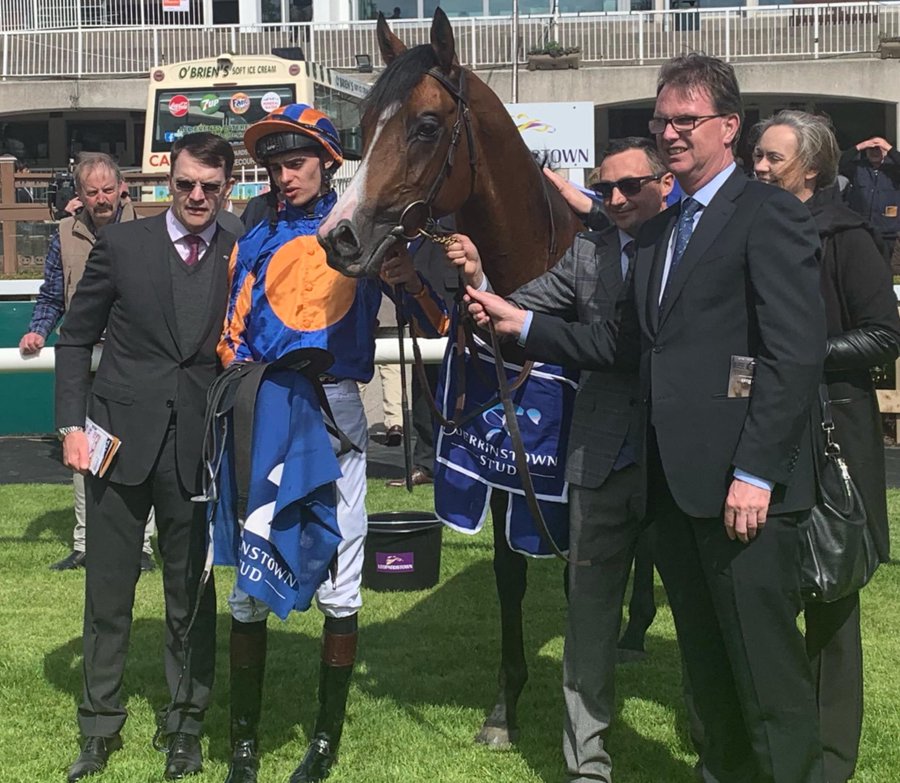 Kesia becomes Australia's 30th Individual Winner after impressive Ascot win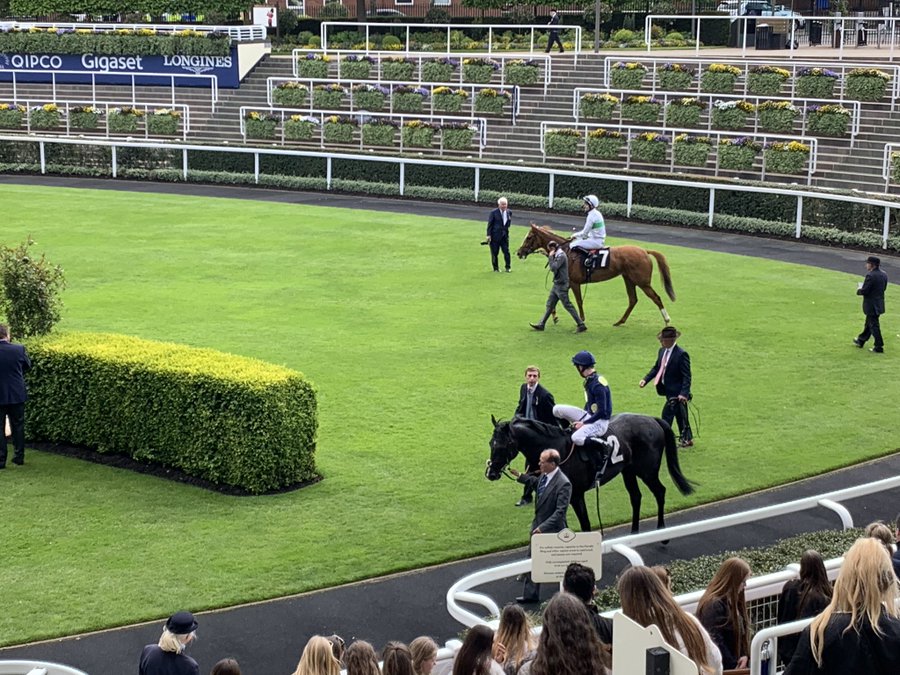 The exciting Bangkok remains unbeaten this season with a commanding success in the bet365 Classic Trial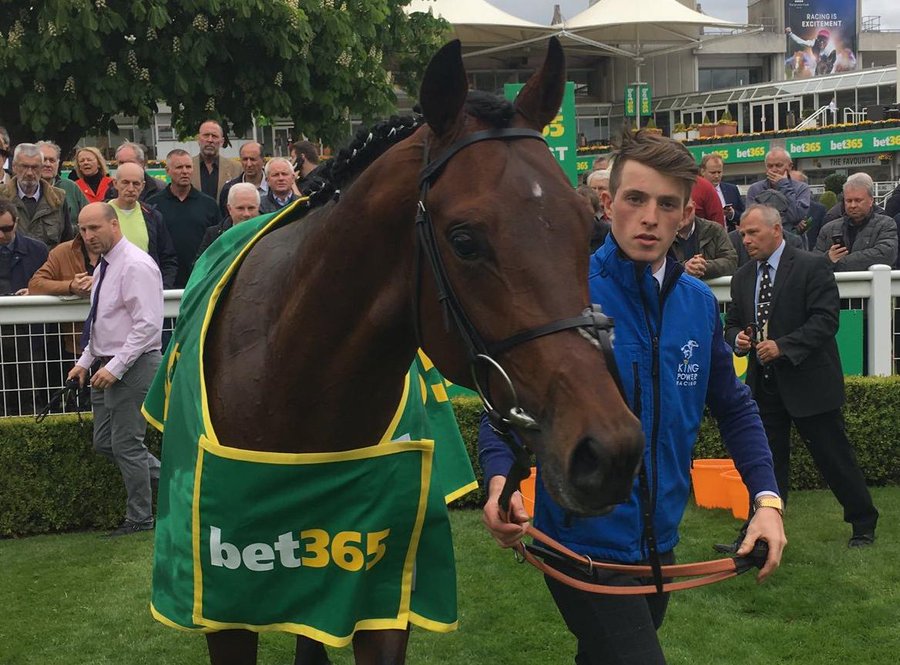 Lyons wins at Strasbourg to Become Australia's 27th Winner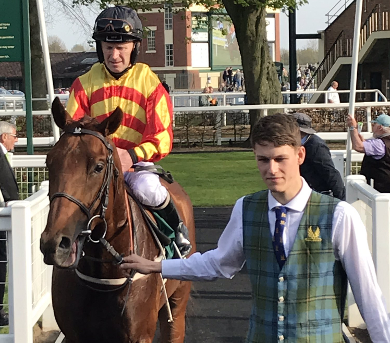 Buckhurst & Sleeping Single become Australia's 23 & 24th Individual winners and Broome wins a Group 3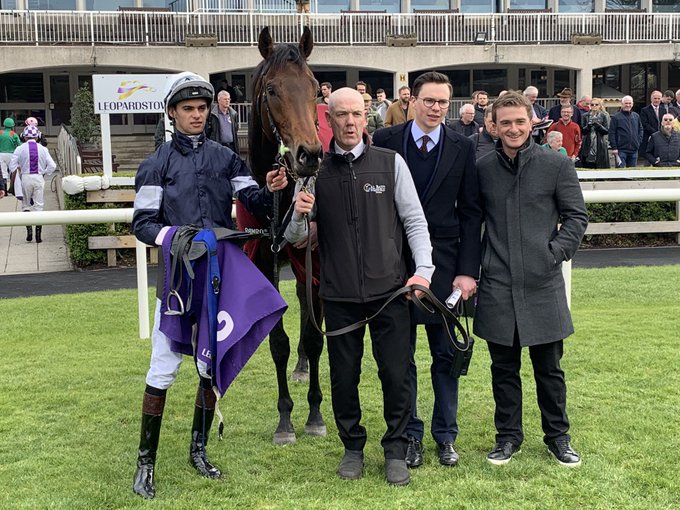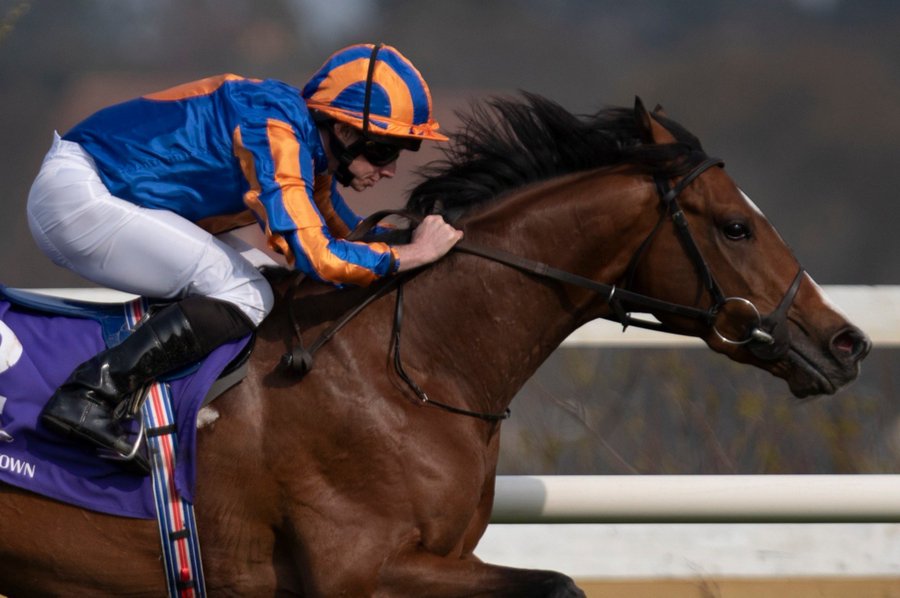 Bangkok Becomes Australia's 22nd Individual winner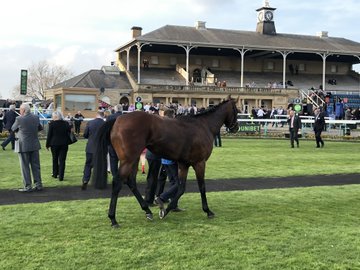 Lord Lamington Becomes Australia's 21st winner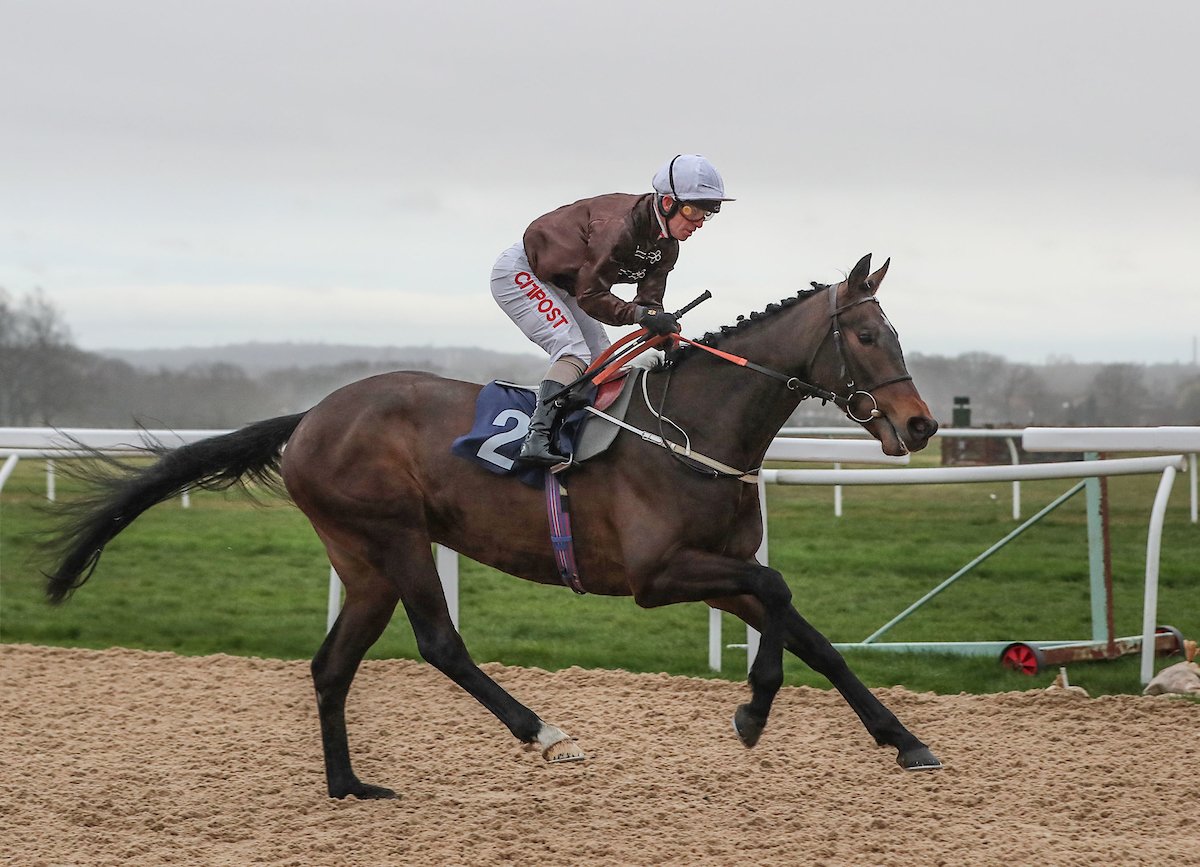 Elisheba becomes Australia's 20th individual winner. The filly won well at Wolverhampton for John Gosden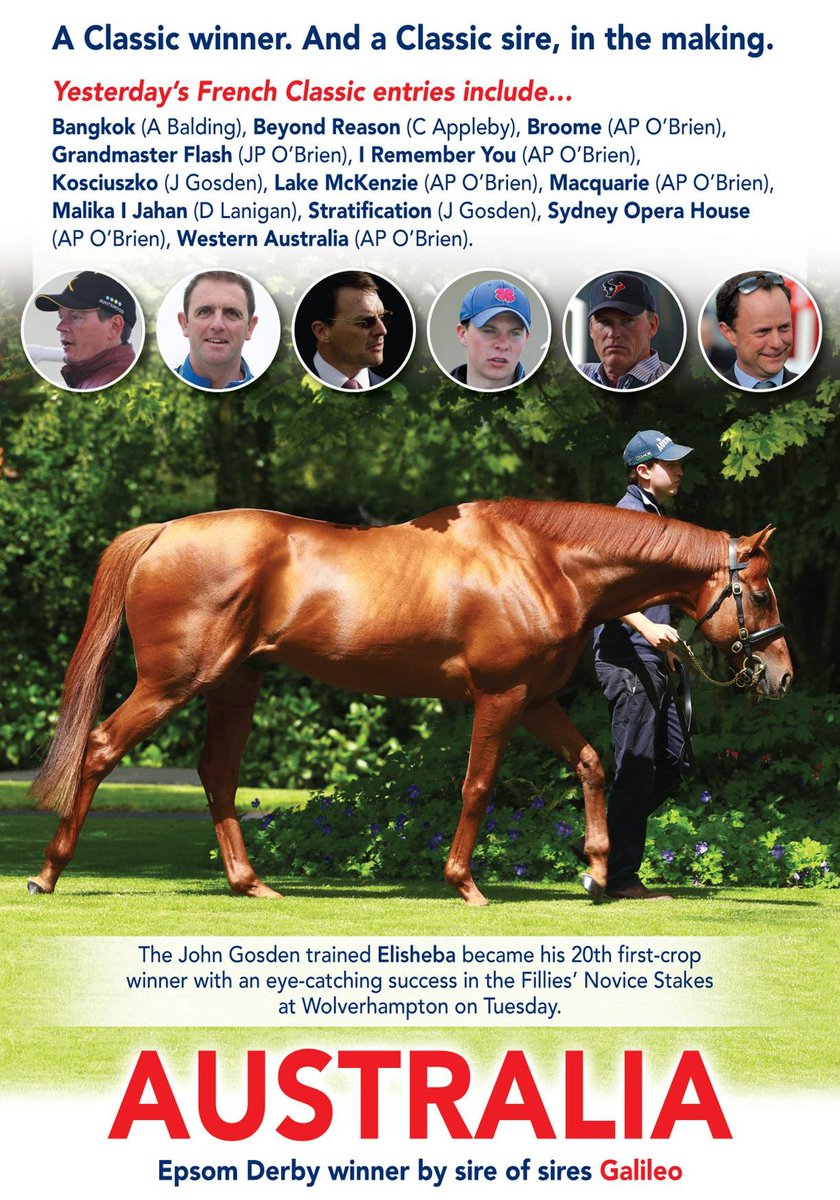 Impressive Altair flies home late to win on debut at Dundalk & becomes Australia's 19th Individual Winner.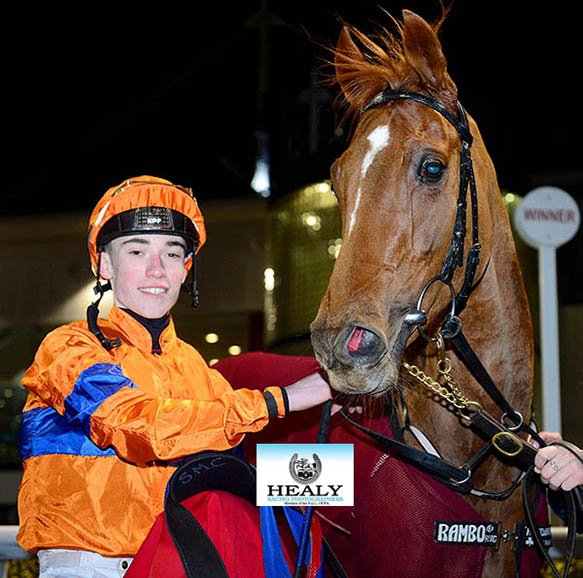 Healy Racing Photos (C)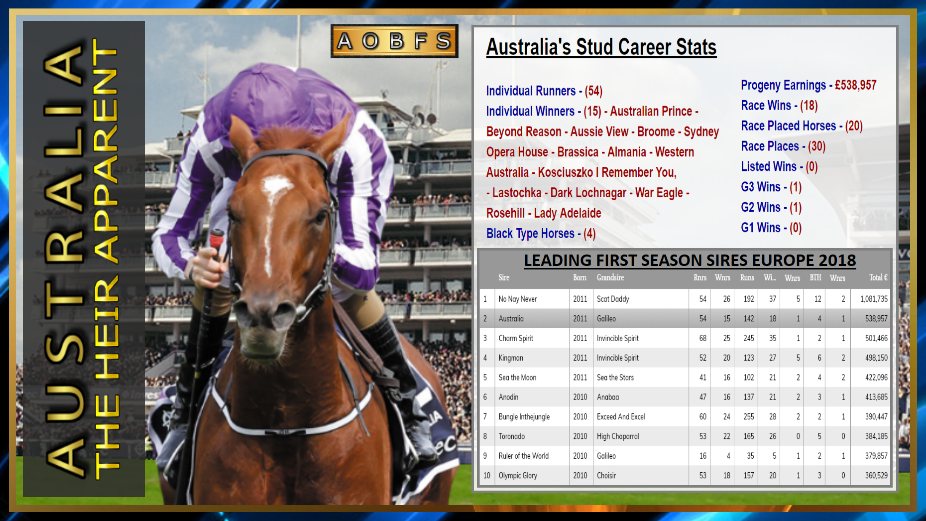 Ardiente smart debut winner for Australia at Kempton and becomes his 16th first crop winner - Australia Stud Stats Updated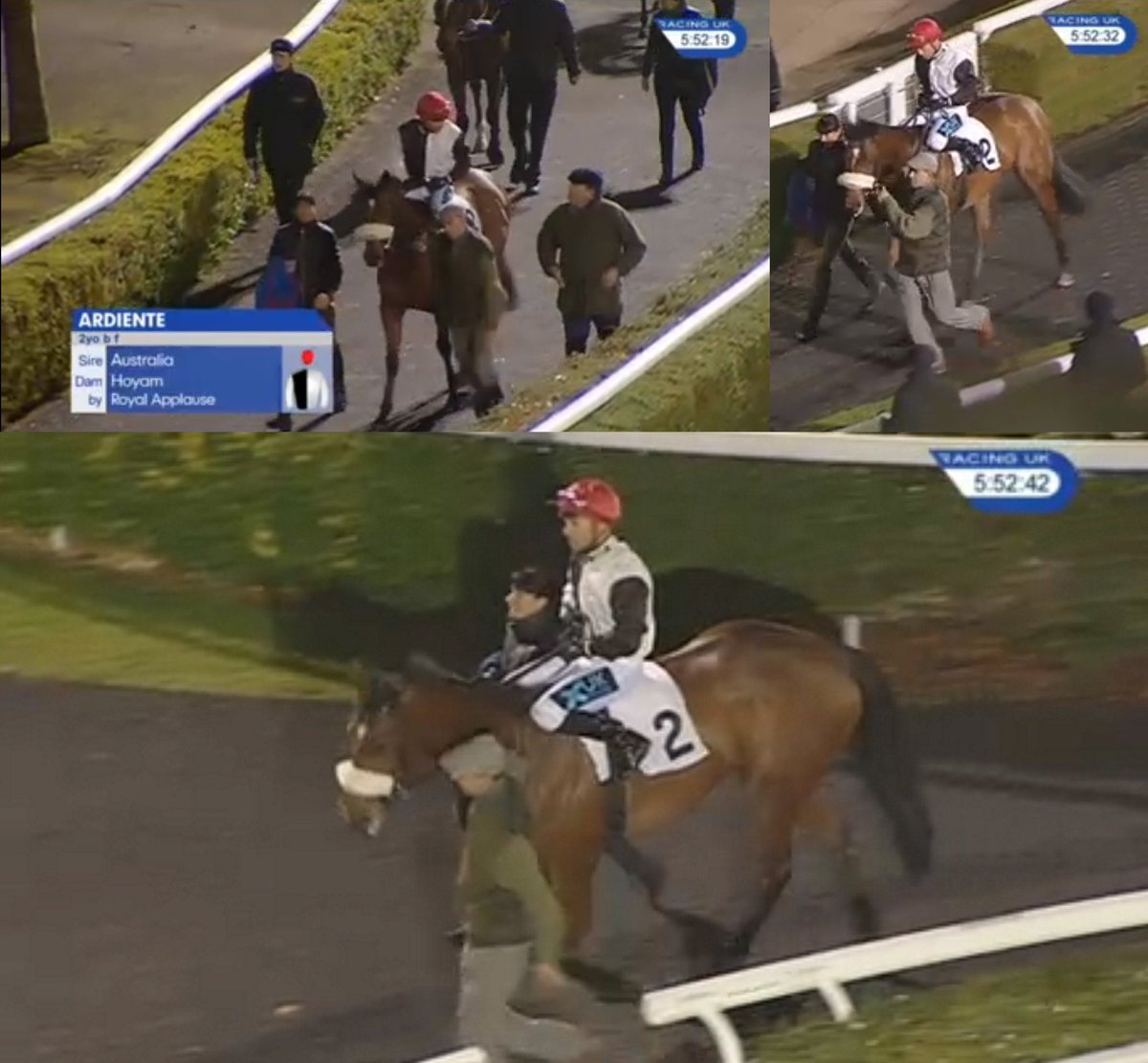 Rosehill a very impressive winner on debut at Bordeaux and becomes Australia's 14th first crop winner

War Eagle becomes Australia's 13th first crop winner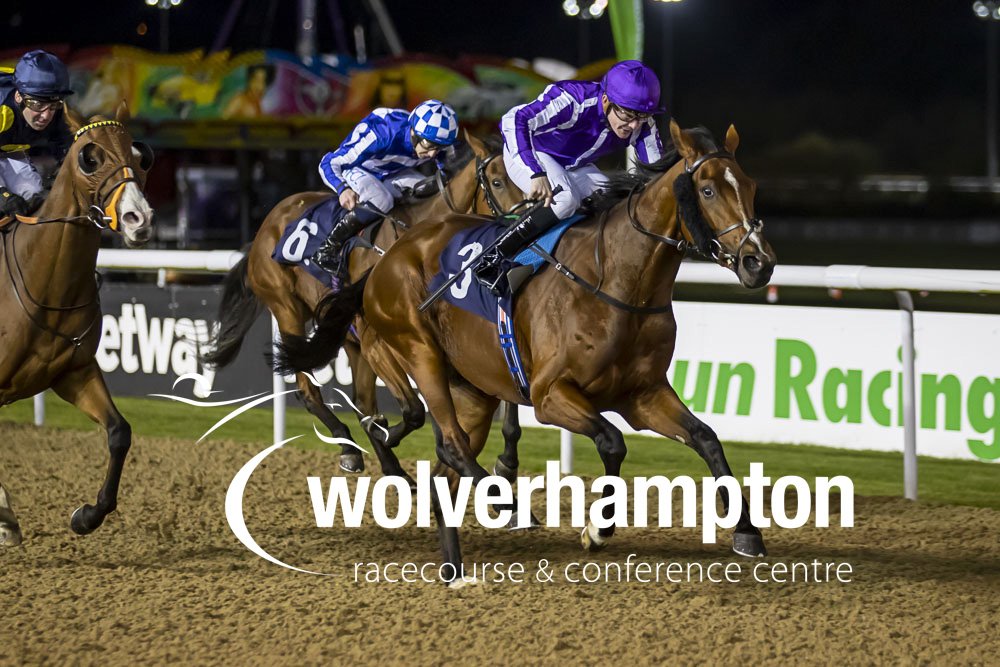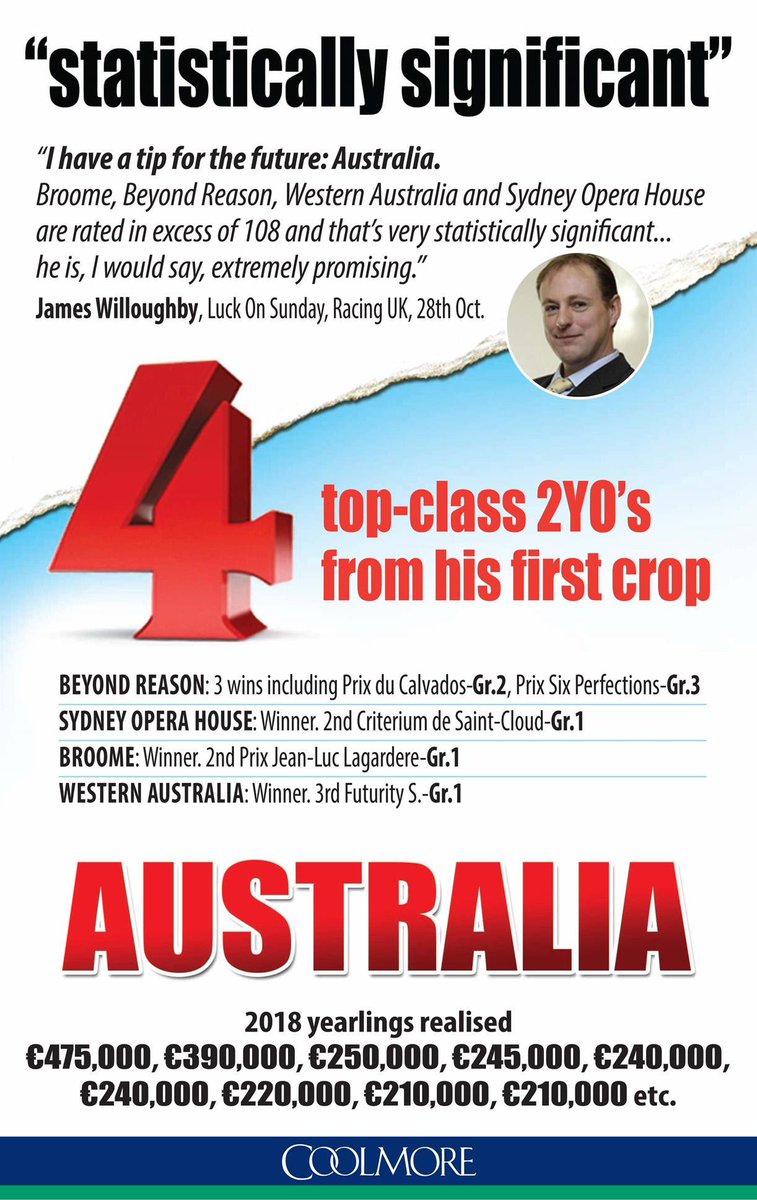 2 year old colt Dark Lochnagar - Australia x Virginia Waters becomes Australia's 12th winner Trained by K Dalgleish owned by Glasgow Limited - He ran home an impressive winner at Redcar

Dark Lochnagar at Redcar
I Remember You Australia's 11th first crop race winner
Kosciuszko breaks his maiden tag at Sandown for John Gosden and becomes Australia's 9th first crop winner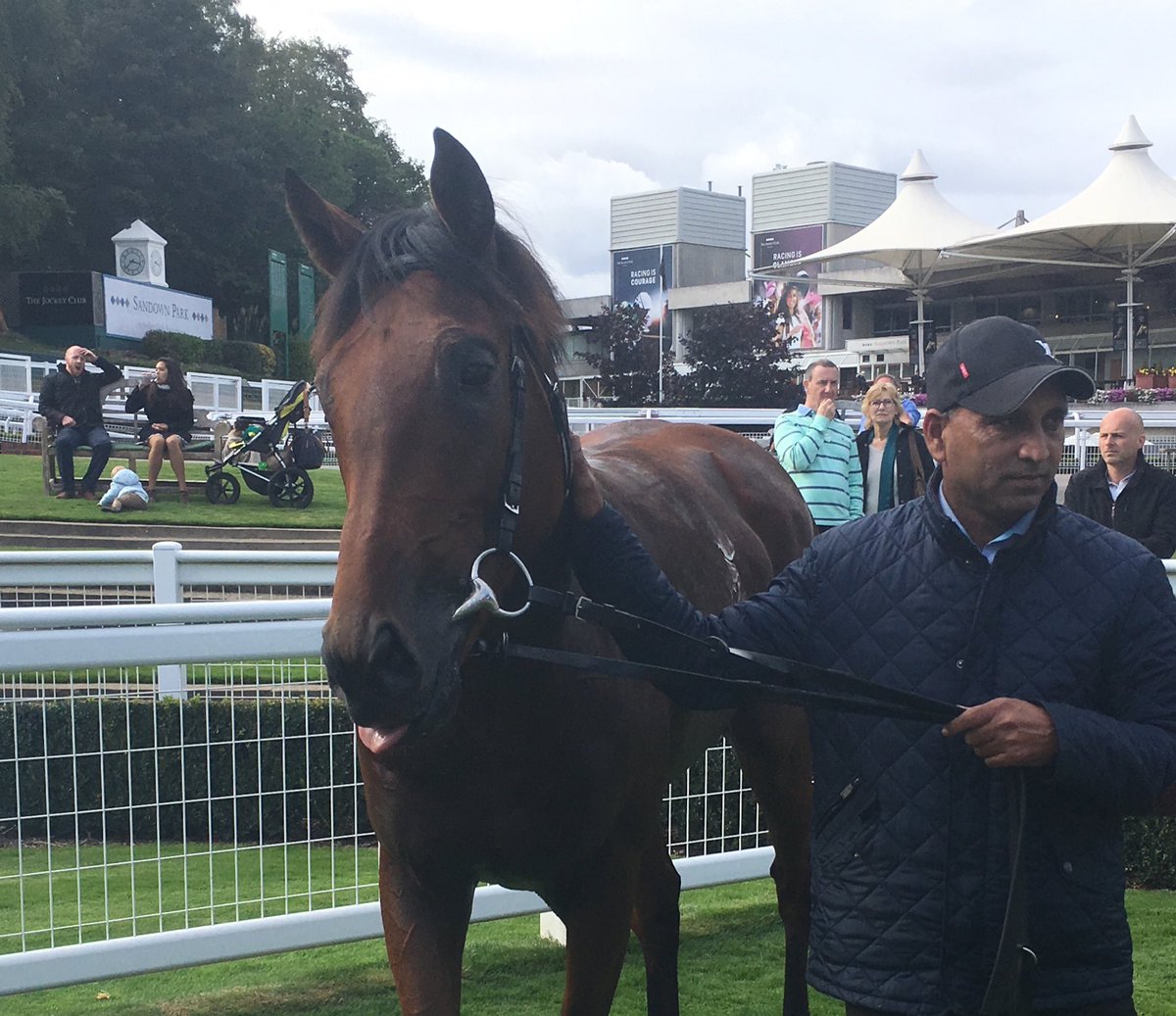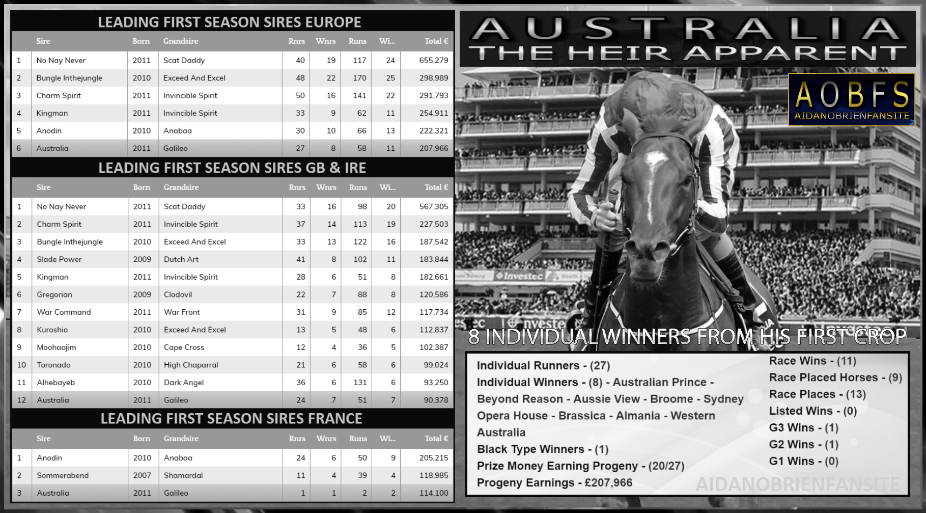 Heff on Western Australia "He's clean winded and I ran down past the winning post well. He could be a nice type, the head went down and out when I went for him. "You'd like the Australias, I'll be looking for more of them, I'd like him as a stallion."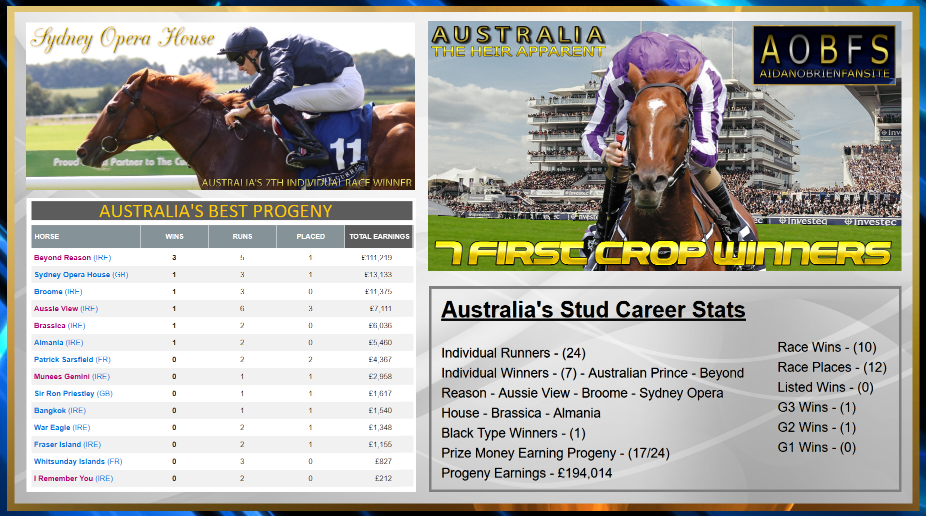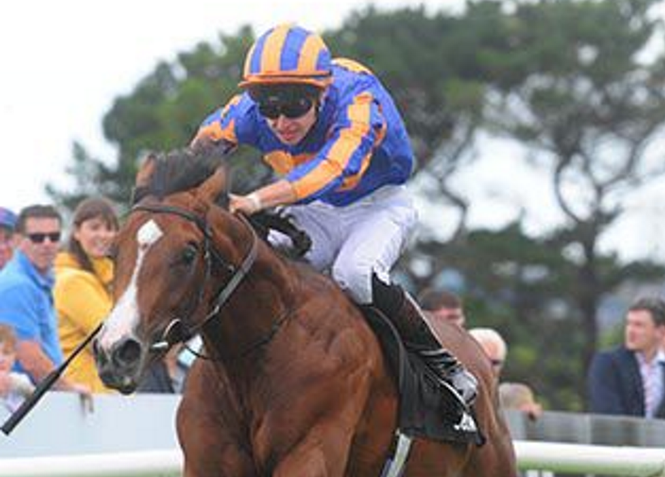 Donnacha O'Brien said: "He had a nice run the last day and was still quite green and raw again today but has plenty of ability.
"It's not ideal making the running on a horse that green but with those small fields nobody else was going to go, so I said I'd go myself. This is a nice horse and there is plenty of improvement in him."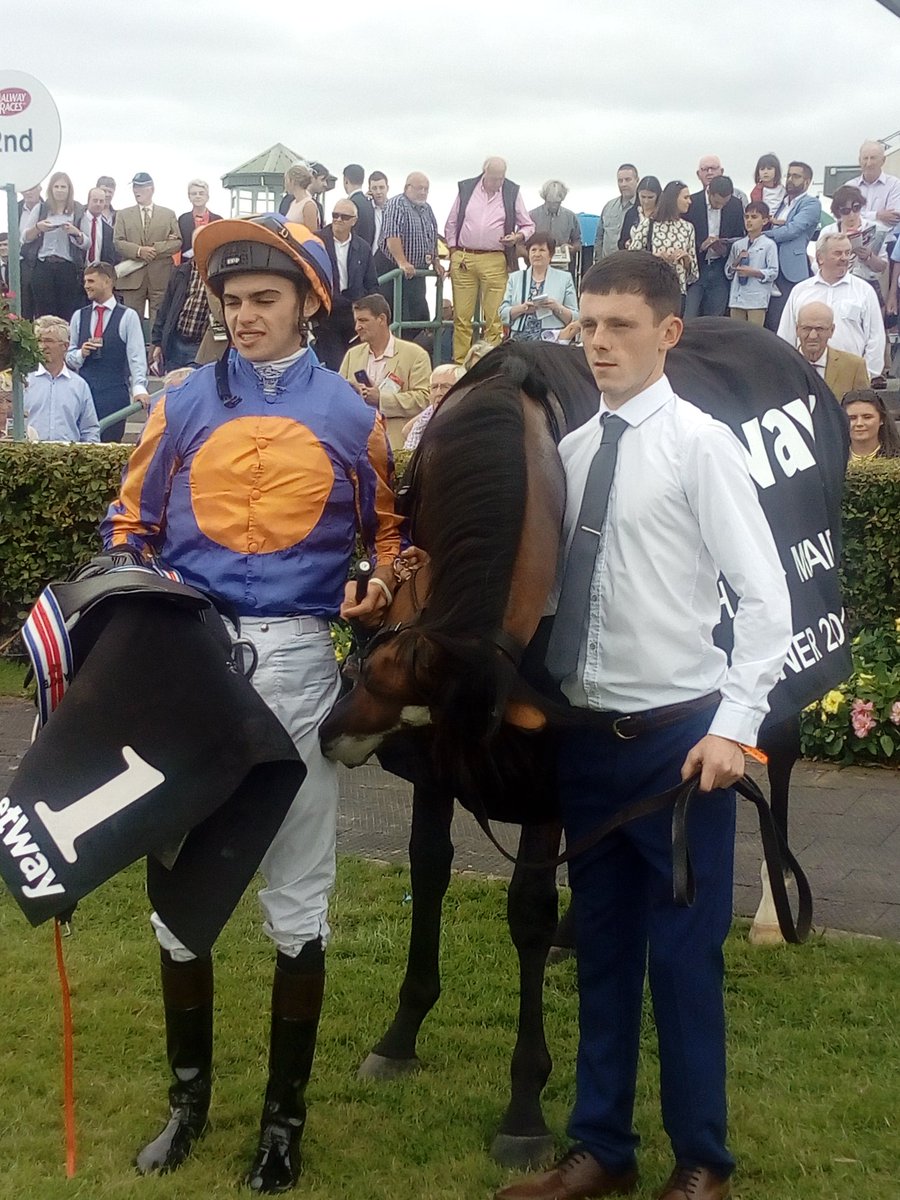 *Stats above are taken from the EURO Region.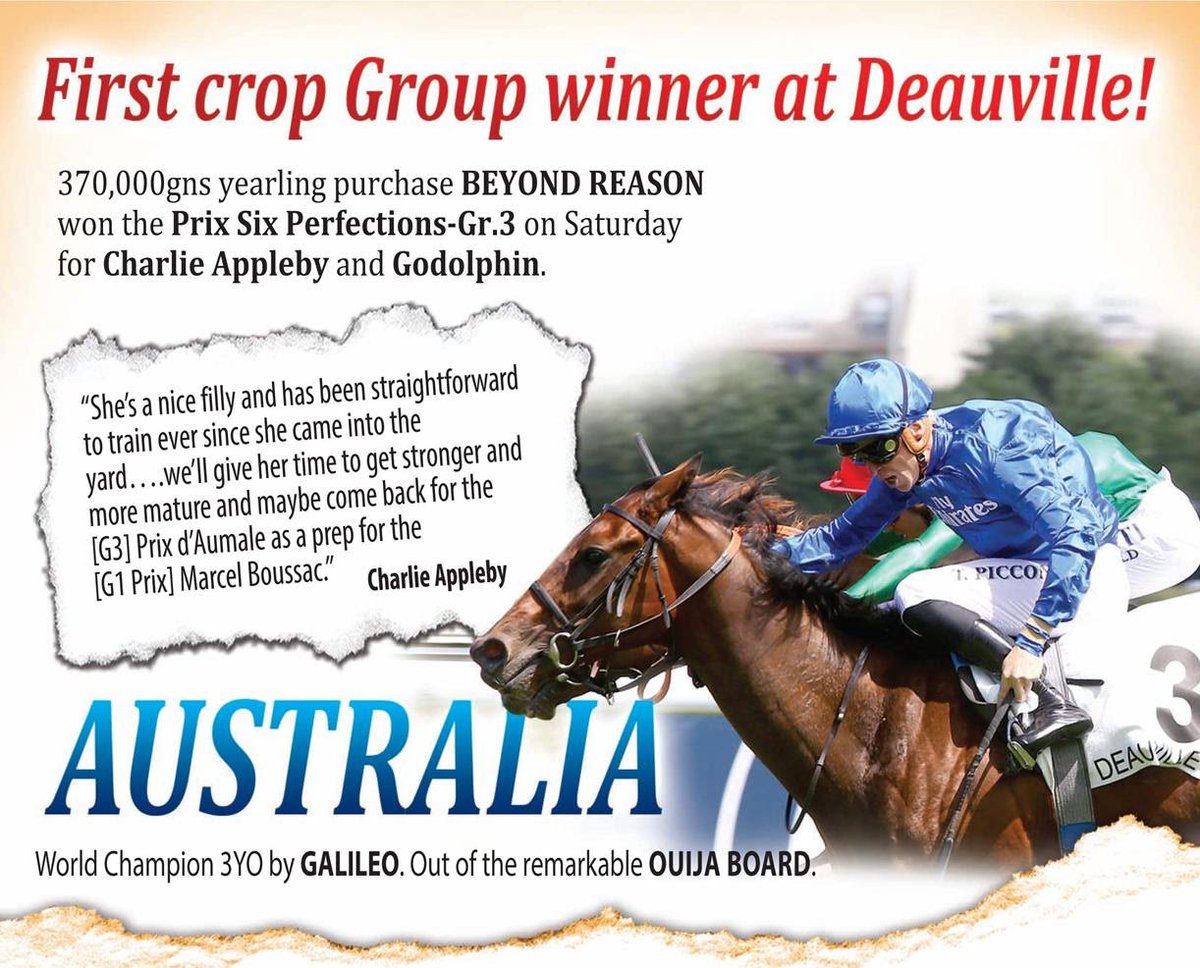 23 Colts by the Heir Apparent entered in 2019 Epsom Derby Updated - All but 2 have now been named.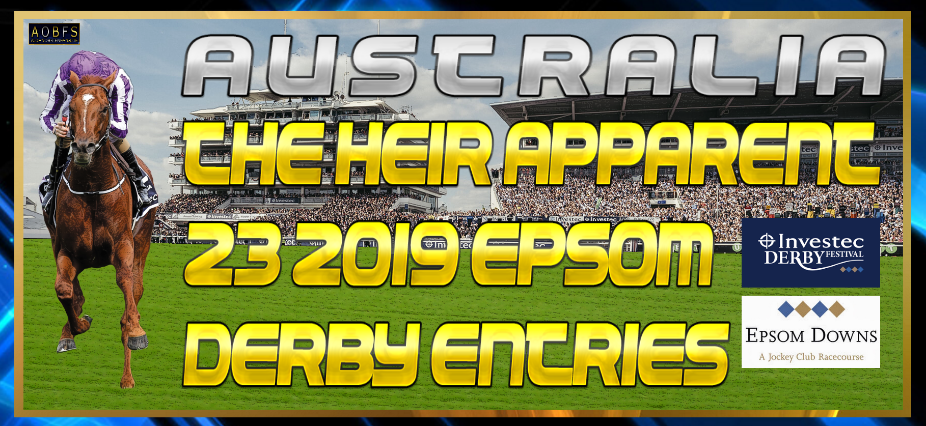 Western Australian
- Australia x What A Treasure
- A.P.O'Brien
- Coolmore
Half brother to listed winner Hoarding by Elusive Quality who won the Fairway Stakes at Newmarket .
Sydney Opera House
- Australia x Sitara
-
A.P.O'Brien
- Coolmore
Half Brother to Group 1 Melbourne Cup winner Rekindling.

Broome
- Australia x Sweepstake
-
A.P.O'Brien
- Coolmore
Dam listed winner by Acclamation. Half Brother to multiple race winner Fortitude

Lake McKenzie
- Australia x Thai Haku
-
A.P.O'Brien
- Coolmore
Dam listed winner in France by Oasis Dream. Half Brother to classy filly Sarrocchi (Galileo)

Whitsunday Island
- Australia x Tocqueville -
A.P.O'Brien
- Coolmore
Dam unraced Daughter of Numerous. Dams 4th foal yet to produce anything of note.

Macquarie
- Australia x Beyond Brilliance
-
A.P.O'Brien
- Coolmore
Dam By Holy Roman Emperor. Dams first foal. Dam black type place winner.

Kangaroo Valley
- Australia x Dundalk Dust
-
A.P.O'Brien
- Coolmore
Dams second foal the first an unraced 2YO named Guardsman By More Than Ready.

Desert Island
- Australia x Peeping Fawn
-
A.P.O'Brien
- Coolmore
Dam 4 time
Group - Grade One winner. Half Brother to Group One placed September.
Clarendon
- Australia x Lady Gloria
-
Joseph Patrick O'Brien
-
Lloyd Williams
A half-brother to 3-time winner Buzz Lightyere. Dam's 2nd living produce from the Warning and Pivotal sire lines. Dam was a MG3 winner

Buckhurst
- Australia x Artful
-
Joseph Patrick O'Brien
- Lloyd Williams
A half-brother to Duplicity and Naive Gamesmanship. Dam was a Maiden after 6 runs. from the family of Chintz dam of MG1 winner The Gurkha

Barrenjoey - Australia x Heavenly Dawn - Amanda Perrett - M Quigley & D M James
45,000 GNS purchase Dam Sister to Heaven Sent
Bangkok - Australia x Tanaghum - Andrew Balding - King Power Racing
500,000 GNS purchase Half Brother to G3 winner Tactic
Johnny Kidd
- Australia x Sabreon
-
Andrew Balding
- A.M.Balding
75,000 purchase Half Brother to listed winner Moneycantbuymelove
Holy Kingdom - Australia x Cable - Peter Chapple-Hyam - Tony Elliott
20,000 GNS purchase Dam multiple Group winner

Murray River
- Australia x Waterway Run -
John Gosden
- Godolphin
140,000 GNS purchase Dam multiple Group winner

Red Centre
- Australia x Magical Steps
- John Gosden
- Godolphin
Dam black type winner by Giants Causeway
Wirraway
- Australia x Fly Past -
John Gosden
- Godolphin
Dam Race placed daughter of Zamidar

War Eagle
- Australia x Dorothy B
-
John Gosden
-
Coolmore
Dam black type winning daughter of Fastnet Rock

Dehradun
- Australia x Ridafa
-
John Gosden
-
Lady Bamford
Half Brother to Group One winner Ridasiyna

Grenadier Guard
- Australia x Another Storm
-
Mark Johnston
- J Barson
125,000 GNS purchase Half Brother to Multiple Group One winner Order of St George

Epic
- Australia x Rock Kristal
-
Sir Michael Stoute
- Highclere
135,000 GNS purchase Dam race winning daughter of Fastnet Rock

Platform Nineteen
- Australia x Susan Stroman
-
Trainer Unknown
- RA Racing Club
68,000 GNS purchase Dams sister is the dam of The Fugue

Land of Oz
- Australia x Madame Defarge
-
Sir Mark Prescott
- Brown & Dennis
80,000 GNS purchase Dam race winner by Motivator